Brock Netter, Staff Writer
AKRON — Saturday was everything a state semifinal was supposed to be.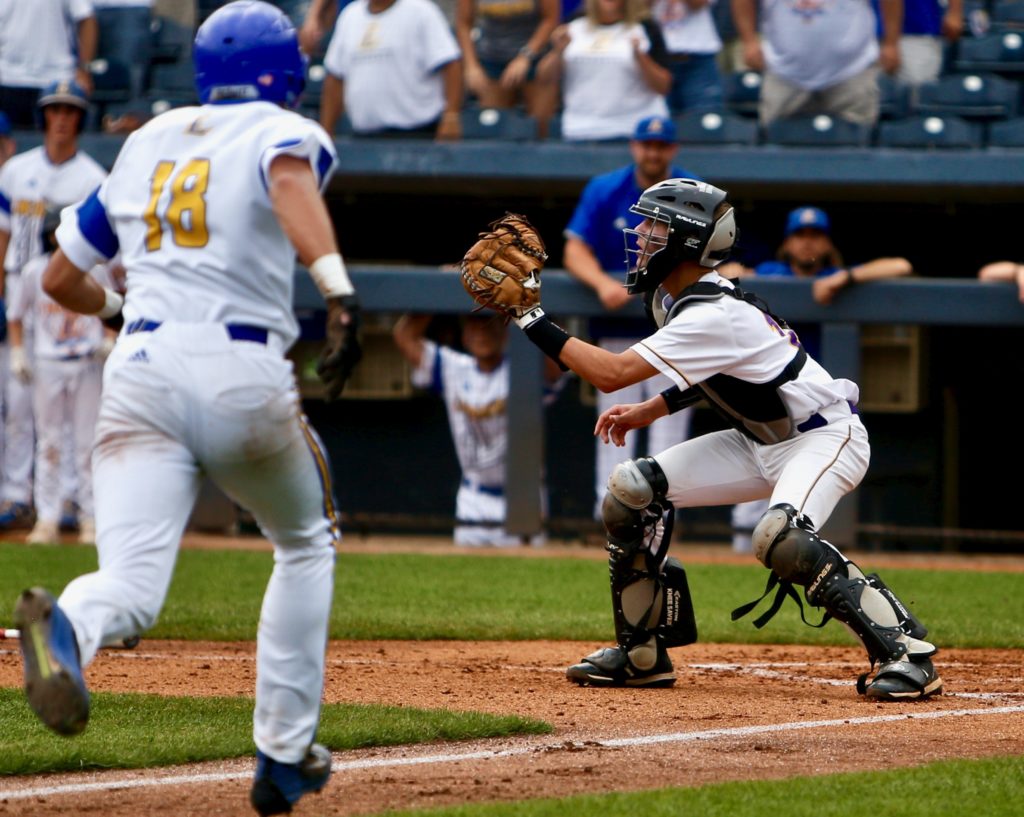 Two of the best teams leaving it all on the field while using standout pitching and defensive execution to create high drama throughout the contest.
But in the end, Van Wert Lincolnview (24-8) put up two runs in the top of the seventh and held off a late rally to end Valley's season with a 2-1 loss in a Division IV state semifinal at Akron's Canal Park.
"We battled until the very last out and I'm so proud of our kids. [George] Arnett was phenomenal pitching and our defense once again was just making plays and running balls down in the alley," Valley coach Nolan Crabtree said. "We had one play at the plate that didn't go our way, but it was a great catch and throw the entire way. In the end, it was great high school baseball game that just didn't work out for us."
Arnett and Lincolnview's Landon Price gave it everything they had on the mound, registering outs in different fashions.
Arnett relied on his defense behind him while Price didn't need his defense as much … the Ohio State-commit's flame-throwing left arm did most of the work for him.
Both pitchers went the distance on the mound as Arnett allowed three hits, two earned runs and struck out four batters while Price gave up just two hits and struck out 14 Indians.
"We were playing against the Division IV Player of the Year and an Ohio State pitching commit, and we took him to the wire," Crabtree said. "I couldn't be more proud of my guys for how they fought."
Both pitchers started the game by sitting down the opening nine batters. Valley did it with defense, while Price struck out all nine batters.
Valley (20-12) had a chance to strike in the bottom of the fourth. After Andrew Andronis led off with a walk, he later advanced to third following a sacrifice bunt and a throwing error. However, the Indians failed to get a suicide squeeze bunt down and he was tagged out at home before a strikeout ended the frame.
"We just kept battling the whole way and the more we got to see [Price] pitch, the more we got used to it although it's not something we see everyday," Crabtree said. "We saw some great pitchers, but he's just another level with his velocity. It just came down to a couple plays that we didn't quite execute on like we needed to."
The Lancers had a chance in the top of the fifth with a runner on second. Caden Hanf hit a single to right field, but Hunter Edwards was ready and threw a strike to home plate, hosing the runner to keep the game scoreless.
After a scoreless sixth, the Lancers caught up to Arnett and with two runners on, Cole Binkley ripped an RBI single to right field to break through for a 1-0 lead. That's when Hanf registered a sacrifice fly to center field, scoring the second run — a run that Valley unsuccessfully challenged, arguing that the runner left third base early.
The Indians weren't going away quietly, though.
Andronis led the inning and reached second on two throwing errors. Then Edwards made contact and notched an RBI double to left field to put the Indians on the board.
"We had Andrew leading off and he was the one guy all game who was sort of on Price," Crabtree said. "Andrew is a great player and read him really well. Once he got on base, I told Hunter to stay on top of the plate and use his hands because he was going to pitch away. He flared one down the left field line and that gave us life."
However, Price settled back in to get a groundout and his 14th strikeout looking to end the game, sending the Lancers to the state championship contest.
Edwards finished 1-for-3 with a double and an RBI, while Andronis had a run scored.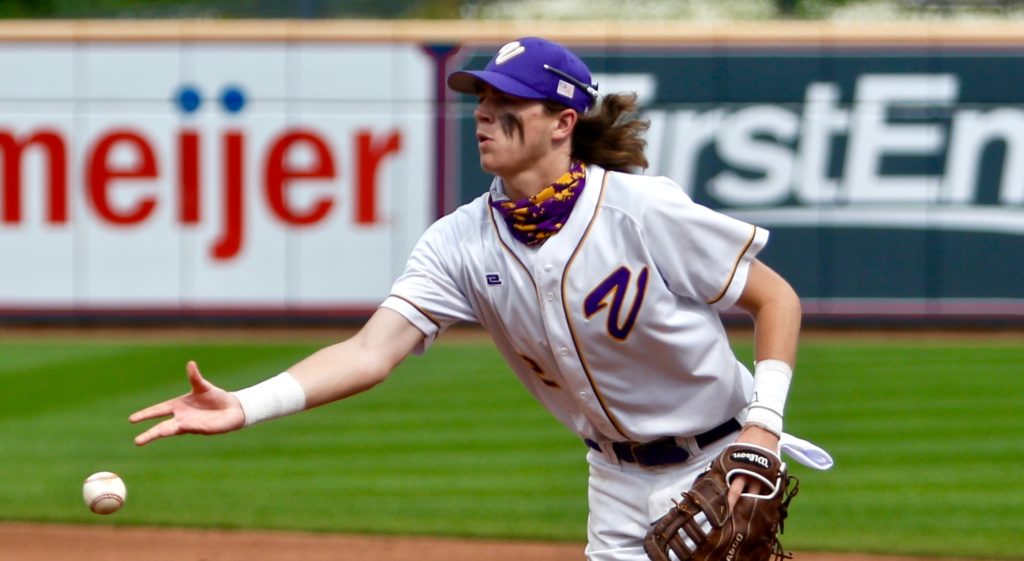 While the trip to Akron ended a day earlier than they would have liked, the journey for the Indians to get to Akron can be looked at with absolute respect. It brought a sectional, district and its first regional title back to Lucasville since 1977, leaving its mark in school history.
And with players like Arnett, Edwards, Morrow, Carter Nickel, Jace Copley, Colt Buckle and others ready to step up next season, the Indians aren't going anywhere anytime soon.
"Our kids really came together and grew as a team, I think that is what stands out the most to me," Crabtree said. "Our community and neighboring school were 100 percent behind us. The overall support we got from Scioto County and other areas was incredible. I hope our kids that come back next year use this experience as fuel to put in the work to be back here on this stage next season."