Derrick Webb, Staff Writer
AKRON — For the first time in 44 years, Lucasville Valley will be making a Final 4 appearance.
Coach Nolan Crabtree's group earned that right with a 5-2 win over Hiland this past Saturday after using superb pitching and timely hitting to advance through sectional and district play.
The Indians (20-11) will now meet Van Wert Lincolnview (23-8) in a Division IV state semifinal at 10 a.m., Saturday at Akron's Canal Park.
Here's everything you need to know before that matchup happens:
Fast facts …
This will be Valley's fifth overall state tournament appearance. The Indians won a state championship in 1975 and finished second twice, in 1965 and 1966. Lincolnview is making its third overall appearance and first since 1974. The Lancers won a state title in 1962. During their tournament run, the Indians have outscored opponents by a 30-6 margin — topping Fairfield (10-0), Ironton St. Joe (6-1), Huntington (7-1), Paint Valley (2-0) and Hiland (5-2). The Lancers have beaten Lima Perry (9-2), Crestview (17-0), St. Henry (1-0) in 11 innings, Antwerp (7-2) and Leipsic (5-0). Against Division IV opponents this season, Valley is a pristine 12-0.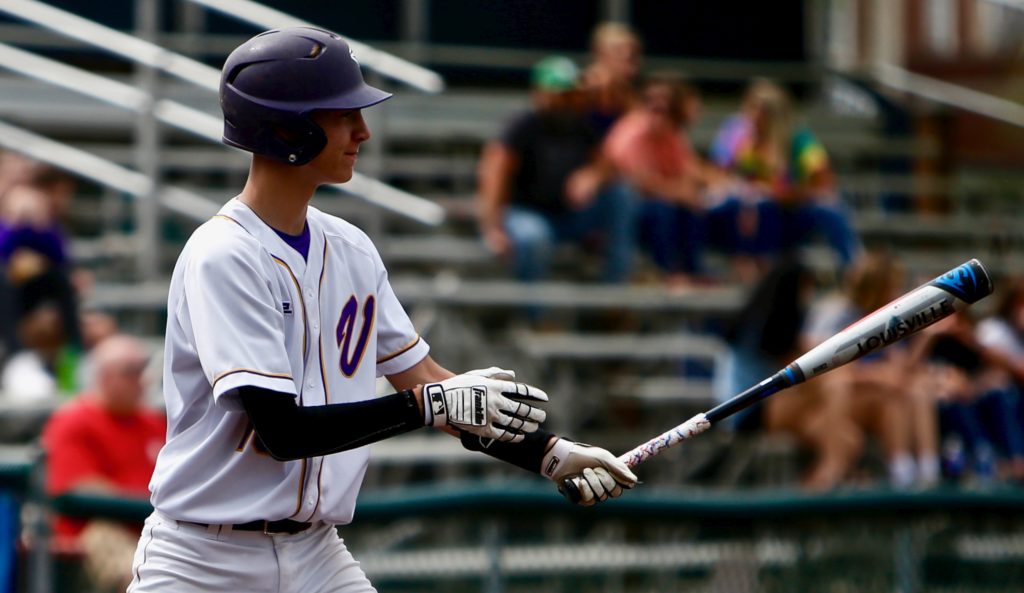 Who's hot …
Let's start with Valley sophomore George Arnett, who has been absolutely locked in during the team's tournament run. On the hill, Arnett has tossed 14 innings over the past two weeks, allowing an earned run on 12 hits and striking out 12. He's coupled that with a good plate approach, going 4-for-15 with two doubles, three RBIs and a run scored in his last four contests. Meanwhile, Valley hitter Andrew Andronis is scorching at the dish. The senior is 10-for-17 with a triple, three doubles, three RBIs, and five runs scored in the postseason. Lincolnview's Dane Ebel has made a living in the Lancers' three-hole this season. Over the past four games, Ebel is 6-for-14 with a triple, a double, two runs and seven RBIs. Caden Hanf has also provided a nice boost for the Lancers in the past two contests. He's 3-for-7 with two RBIs. That's after scoring twice and driving in two RBIs in the district tournament.
Four names to know …
When Valley wins, it's usually because Breckon Williams makes a difference. That can be either with his bat or his glove. The second baseman has reached base in the most critical of times and plays sure-handed defense behind his pitcher. Arnett's pitching speaks for itself, but Carter Nickel should be recognized in the same conversation. Nickel was who beat Hiland, throwing all seven innings while surrendering two runs on eight hits and whiffing seven. There's no doubt about it, the Indians have a solid 1-2 punch on the bump. The same, however, could be said about Lincolnview. It's no secret that Landon Price is the Lancers' ace. The Ohio State commit is a southpaw with a fastball that tops out a hair under 90 miles per hour. In his last appearance, a 7-2 win over Antwerp, Price went all seven innings, allowing two earned runs on four hits and striking out 13. If Price doesn't start on the hill on Friday, the Indians will see Collin Overholt, who paced the Lancers to the 5-0 win over Leipsic in the regional final. Overholt went the distance, giving up two hits and striking out 12. Both Price and Overholt, who hit at the top of the order, are dangerous at the plate. They were a combined 7-for-15 with four RBIs in regional play.
Potential X-factors …
The talent at the top of Valley's batting order has been well-documented and rightfully so. But don't overlook Chase Morrow or Blake Wood, hitting in the five- and nine-holes. The pair added four hits to Valley's total of 12 in the regional final. Hunter Edwards is another name to keep on your radar. He's 4-for-9 with a walk and four RBIs in his last 10 plate appearances. Then, of course, there's Jace Copley and Christopher Queen to mix in. Valley is strong at each spot in the lineup. Lincolnview's Creed Jesse has shown the ability to give opposing pitchers problems. He has a knack to get on base near the bottom of the lineup, which spells trouble when the order flips to Price and Overholt. Meanwhile, cleanup hitter Carson Fox is due for a breakout performance. What better stage to do so on? Fox is just 3-for-13 in his last four games but remember, there's a reason he hits in the four-hole for a 23-win team.
What Valley needs to do to win …
With Price or Overholt on the rubber, the Indians are going to have to find ways to manufacture runs. But that's nothing new. They've been doing so throughout the postseason. And, in what could be a low-scoring affair, they're going to have to play unblemished defense … or close to it. At this stage, the margin of error is slim to none. Lastly, the Indians have to embrace the moment instead of letting the moment be "too big." Pre-game jitters will be a thing. But once the first pitch is thrown, pressure has to be replaced with a deep breath. There's a reason Valley has made it this far. They belong in the Final 4.
What Lincolnview needs to do to win …
The Lancers need to get to Arnett or Nickel, whichever starts for Valley, early. If they can put up run support for Price and Overholt in the first couple of innings, it may be a hole the Indians can't climb out of. The other side to that is limiting Valley's scoring opportunities. The Indians are a whole lot easier to beat when they aren't finding ways to get on base and are an extremely well-coached team on the base paths. If the paths stay clear, that's an obvious advantage for Lincolnview.
SOSA will have full coverage from Valley's state tournament appearance throughout the weekend. You can follow live in-game updates at both @SirBrockNetter and @SOSAOhio.