Derrick Webb, Staff Writer
CHILLICOTHE — One swing.
That was the difference between an Elite 8 berth and a season-ending loss for Westfall on Thursday at Unioto High School.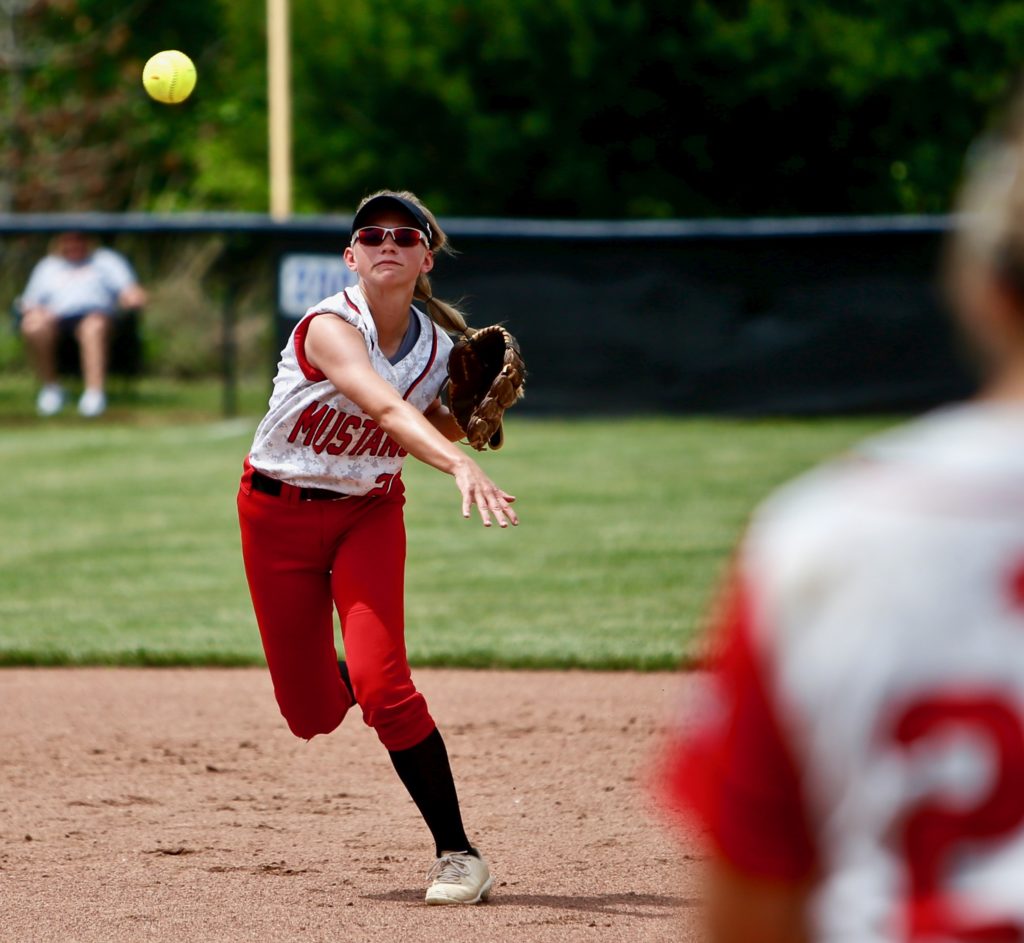 The Mustangs, competing against Ironton in a Division III regional semifinal, outhit the Fighting Tigers and made more plays on the defensive end. 
But they still dropped a 2-0 decision, thanks to a two-run home run in the bottom of the fourth inning.
One swing. And that's all she wrote.
"I told the girls they could walk out of the dugout with their head held high," Westfall coach Lance Heath said. "That's all I could say to them. We had one heck of a season and one heck of a tournament run. That's especially true in the situation we were in. We returned three seniors and nobody expected us to make it this far. But we kept competing and got to where we are."
Ironton (27-4) struggled to find any sort of offensive rhythm against Westfall pitcher Olivia Dumm. But on the opposite end of that spectrum, the Mustangs had the same exact problem trying to make contact against Tigers pitcher Keegan Moore — an Ohio University commit.
Moore struck out 17 hitters and surrendered just two hits, keeping a high-powered offense under wraps.
"She threw the ball well," Heath said of Moore. "She throws hard and she does a great job locating. There's a reason she's going to play in Division I."
Ironton's two runs came in the bottom of the fourth inning. Bella Sorbilli worked a walk before Kiahndra Martin launched a pitch over the center field fence to put the Tigers ahead.
And, after that point, Dumm didn't make another mistake.
"The kid is a competitor. All she wants to do is compete," Heath said. "We put her in big games and in big situation and she just left hang one over the plate. She made one bad pitch."
Senior Kylee Henry led Westfall's offense and shortstop Delana Landefeld finished 1-for-3 with a double. Dumm's final pitching line consisted of seven innings of work alongside two surrendered hits, two walks and nine strikeouts.
Ironton advances to play either Wheelersburg or Tuscarawas Valley in a Division III regional final at noon, Saturday at Unioto.
Meanwhile, the Mustangs look towards the future … one that surely includes tons of success.
"We're going to go back to work and work harder than we did this year," Heath said. "We'll come back stronger and we'll compete further. Obviously, there's a legacy left behind. These three seniors [Henry, Leah Ragland and Maddie Mullins] have done nothing but help these younger girls out. The [younger] girls now know what it takes to get to this point and win this ballgame."