Brock Netter, Staff Writer
JACKSON — There was no theatrics or late inning drama this time around. Jackson strictly took care of business. 
The Ironmen jumped on McClain early and continued to put the pressure on until the final at-bat, ousting the Tigers 10-0 in six innings on Tuesday in a Division II sectional semifinal — a dramatic turnaround from the last time the two met.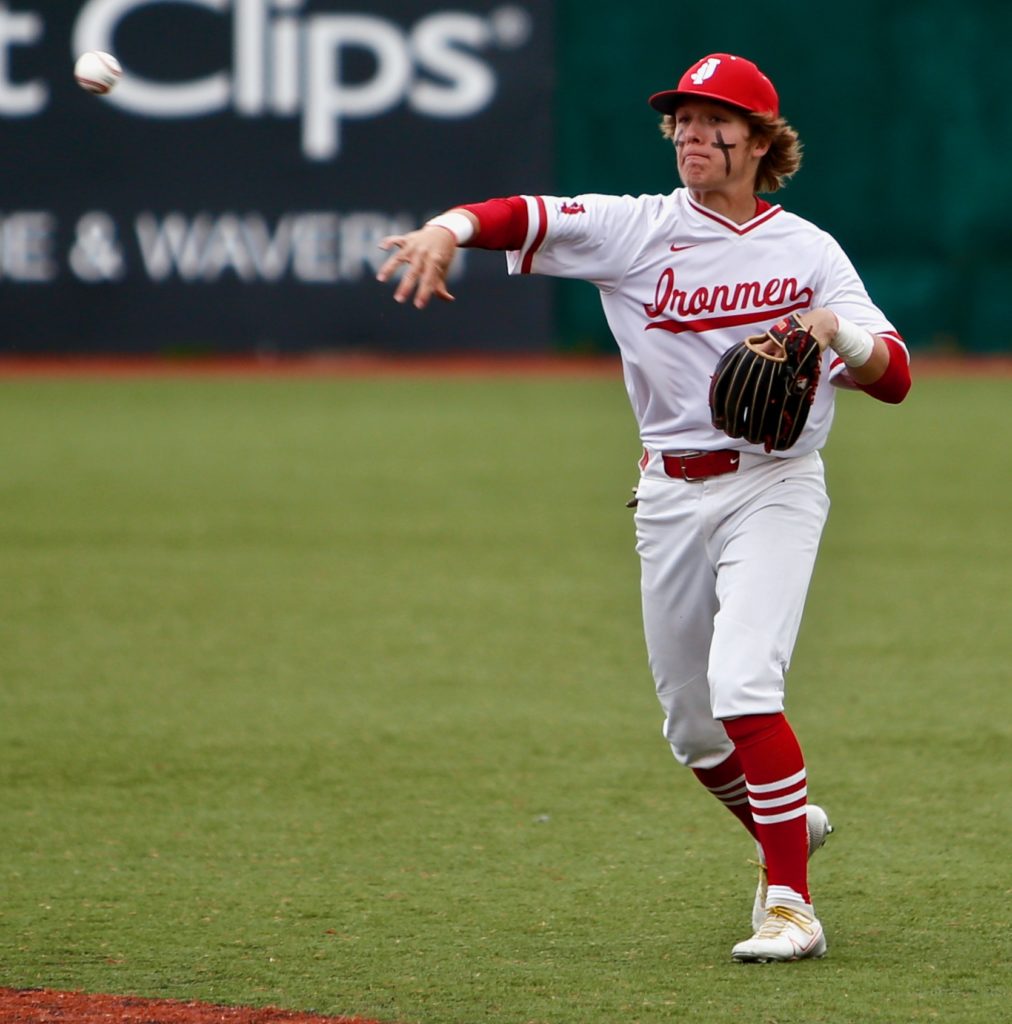 "We knew coming into this game who McClain was going to throw, so we worked on figuring out his rotation and hitting his curveball over the last three batting practices," Jackson's Isaac Kuhn said. "It panned out really well for us." 
While Jackson (21-2-1) solved McClain's Mason Ratcliff on the mound, the Tigers (9-17) never figured out Boston Kuhn. 
With an overpowering fastball, combined with a knee-buckling curveball and a confusing changeup, it led to a lot of thinking for Tiger hitters. 
That thinking, in turn, led to a lot of no swings or swinging late in the box, which aided Kuhn to a complete game win, allowing just three hits and striking out eight batters. 
"There were a couple batters that he struggled with his fastball against, but he kept coming right at them and attacking," Jackson's Caeleb McGraw said. "It didn't matter what they were doing in the box or if he was struggling, that was his mentality. He makes it work one way or the other and he pitched a great game."
Jackson wasted no time striking first with a sacrifice fly from Ty Broermann, followed by an RBI groundout from Drew Bragg in the next at-bat for a 2-0 lead. 
With runners on first and third in the next inning, it successfully executed a double steal that scored Cade Wolford for a 3-0 advantage.
"We jumped on them early," Isaac Kuhn said. "We knew the bunt was going to be an option, and we laid down several key bunts into open spaces and stayed aggressive by stealing bases and keeping the momentum going."
Errors began to stack up for McClain and it committed one on a throw that plated another run before Holden Blankenship notched an RBI groundout for a 5-0 lead.
McClain had its best chance to crack the scoreboard in the top of the fifth. It had the bases loaded with just one out. But it lined out directly to Broermann at first base and he stepped on the bag for an inning-ending double play. 
That took the wind completely out of McClain's sails. The Tigers committed another throwing error to score another run for Jackson and, later in the inning, Wolford ripped an RBI single back up the middle, pushing the lead to 7-0. 
Jackson put the final proverbial nail in McClain's coffin in the bottom of the sixth with an RBI single from Bragg and a two-run single from McGraw to advance. 
McGraw finished 2-for-4 with three RBIs, followed by Bragg going 1-for-3 with two RBIs. 
Wolford, Broermann and Blankenship added an RBI each to the mix as well.
Jackson returns to action on Thursday at home against Hillsboro as the Ironmen aim to win their first sectional title since 2014.
"We're pretty sure that Hillsboro is going to put Ryan Scott on the mound and he definitely throws some cheddar," Isaac Kuhn said. "But I think we're ready. We've seen some really good pitching over the past couple games between Ratcliff and Wylie from Ironton, so we'll see how it goes."