Brock Netter, Staff Writer
CHILLICOTHE — No matter how Minford's regular season turns out, it always comes with its "A" game in tournament time.
Despite just nine wins during the year, the Falcons (9-10) relied on their defense and made big plays at the biggest moments to escape Southeastern with a 3-2 victory in a Division III sectional final on Friday.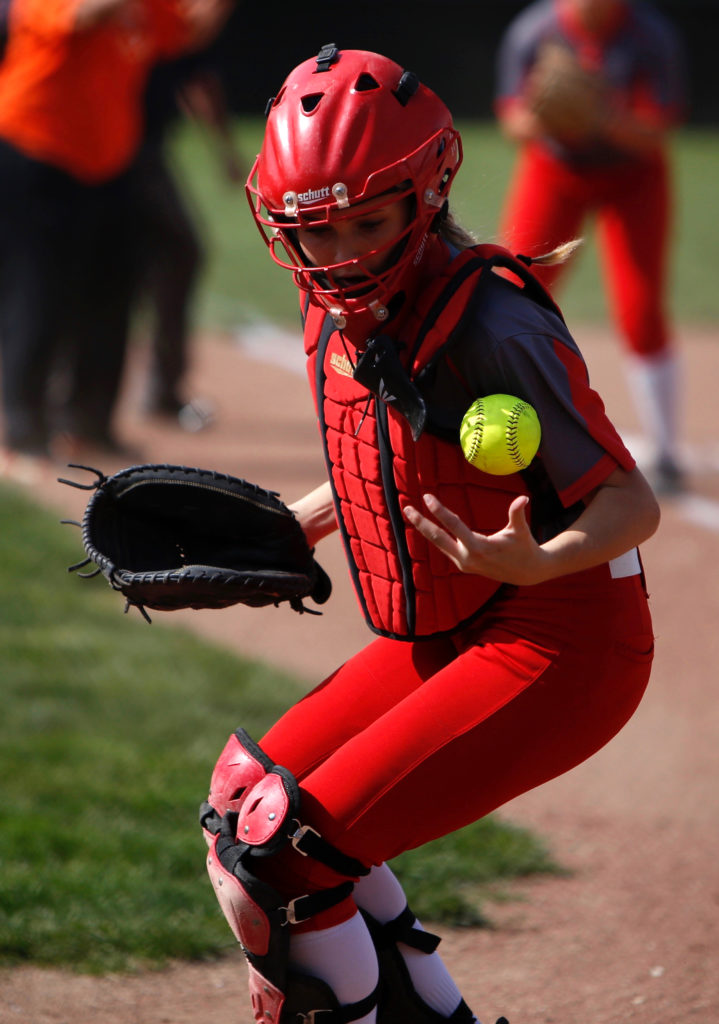 "We battled and our defense, which we've been struggling with over the past five or six games, brought their best game," Minford coach Art Doll said. "Our goal was to slow down [Southeastern's Lexie Lockwood] and stop her from scoring. Although she had four hits and scored both of their runs, no one else scored and that was enough."
Southeastern (16-10) tagged Minford pitcher Addie Lute for 12 hits. However, the freshman remained in control and never let a moment overwhelm her.
In three of the seven innings, Southeastern had two runners on base, yet Lute located the ball and trusted her defense to make plays behind her to get out of jams.
"We kept the mojo going, and it's important to have that extra element on the field as well as in the dugout," Doll said. "Addie pitched her heart out. She hit her spots, found a rhythm and the defense made the plays behind her when they needed to. I couldn't be more proud of this team."
Minford wasted no time getting on the board first. After Andi Blevins singled, then stole second and third, Megan Johnson launched a sacrifice fly to left field to score Blevins for a 1-0 lead.
The Panthers, however, answered right back in the bottom half. With the bases loaded, Audrey Scott hit an RBI single to shallow center field to tie the game at 1-1.
After a scoreless second, the Falcons struck again. With two runners on, Lute stepped up and roped an RBI double to give them a 2-1 lead. Miranda Johnson followed suit during the next at-bat , pushing the lead to 3-1.
From that point on, Lute and company continued to shut down the Panthers' offense at every turn, no matter how many runners reached base.
Southeastern still had one final push in it as the bottom of the seventh came. With the bases loaded and just one out, Cidney Huff notched an RBI single to shallow center field, cutting the lead to 3-2.
But it wasn't enough as a fielder's choice and a groundout to first put the victory on ice for the Falcons.
"Our offense wasn't as good today, but our defense really shined and made some big plays in the field," Lute said. "We have to be more selective with our hitting moving forward and make sure the pitch is there to hit instead of swinging at the dirt. But we'll work on it."
Lute earned the victory in a complete game while also going 1-for-3 with a double and an RBI, followed by an RBI each from Megan and Miranda Johnson.
For Southeastern, Erin Richendollar took the loss in a complete game, allowing just five hits and striking out seven batters. Lexie Lockwood went 4-for-4 with two runs scored, while Scott and Huff each went 2-for-4 with an RBI.
Minford returns to action in a Division III district semifinal on Wednesday at Adena, who defeated Oak Hill by a 6-5 score in nine innings to advance.
"We've had a rough season, full of ups and downs, but I'm so happy right now," Blevins said. "We focused this whole week on being headstrong and wanting the upset. I wasn't ready to be done playing with this team. You only get this high school experience once so I'm excited for us to continue playing. We made adjustments during the game and covered the gaps better, so if we do the same against Adena, I think we have a good shot."