Brock Netter, Staff Writer
WAVERLY — With only two weeks left in the baseball season, every game matters more than the previous one.
Oak Hill nearly pulled off a season-making victory on Thursday, but Waverly made two more plays late in the game to pull out a 2-1 victory over the Oaks in SOC II action on Wednesday.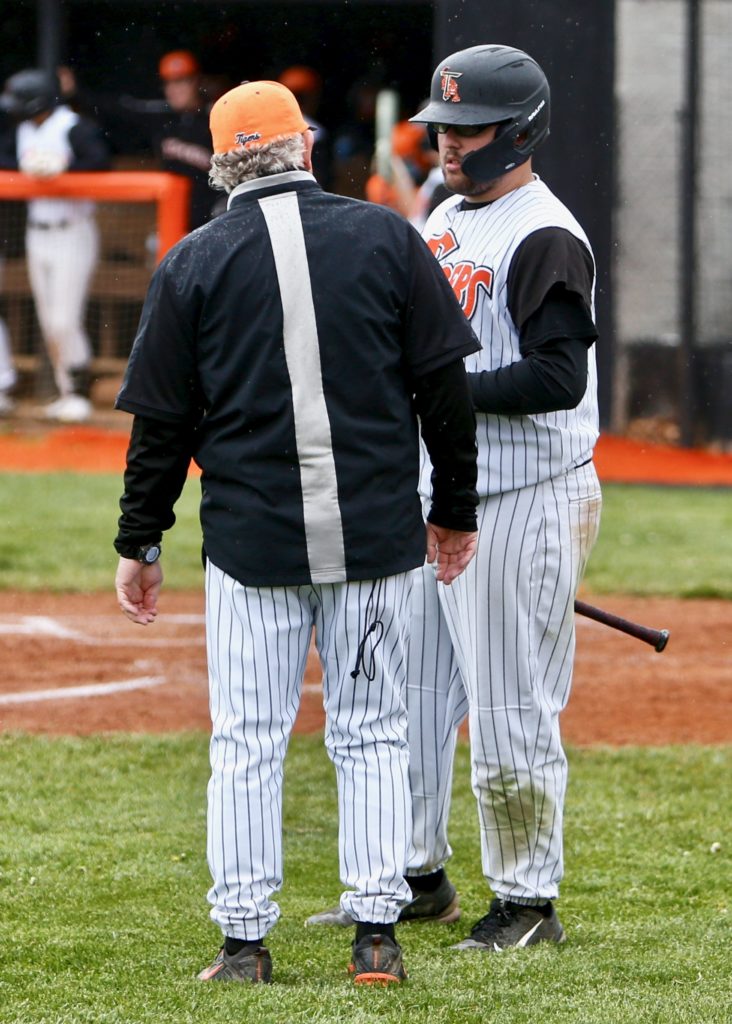 "Every team in the SOC II is tough, and this was no different," Waverly coach Jeff Noble said. "We have a bullseye on our back and we got Oak Hill's best shot. They're a good team, and gave us everything we could handle. But we battled, and even though we didn't play great defense, we had one more run so we're happy about the win."
Both Oak Hill's Flint Barger and Waverly's Derek Eblin took the hill, and took turns sitting down the other's lineups.
Although Barger took the loss, he pitched an exceptional game. He went the distance and allowed just two earned runs on five hits while striking out five batters.
But the day ultimately belonged to Eblin, who earned the win with a complete game of his own, giving up just three hits and striking out eight hitters.
"After that long third inning we had, I felt pretty good in the fourth and got pretty comfortable," Eblin said. "The more comfortable I got, the more it allowed me to just go and do my thing."
The Division I commit also had a solid day at the plate, going 2-for-3. That performance included an RBI double in the bottom of the first to give the Tigers a 1-0 lead.
But he ran into some trouble in the top of fourth. After the leadoff runner reached base on a dropped third strike and advanced to first, Aidan Hall ripped an RBI single to right field that tied the game, 1-1.
The Oaks were playing with a momentum that rose to an all-time high after Landon Hines made a diving play in a pickoff situation to record an out.
However, it was short lived as J.T. Barnett, who finished 3-for-3, stepped up and laced an RBI single to left field to push the go-ahead and, ultimately, game-winning run across the dish in the bottom of the fifth.
"We had runners on first and second, and my goal was to put a poke shot into a gap somewhere," Barnett said. "Coach is always preaching about gap shots and how they win baseball games. I was expecting a fastball and I hit it just over the shortstop."
Oak Hill still had one final rally in it during the top of the seventh.
After a single from Dylan Venegas, Hines drew a walk to put two runners on with just one out. But the next batter hit a line shot right to Ben Flanders at first base, who turned around to tag the runner out for a double play for the win.
"We've battled all year and haven't played any easy games by any stretch," Noble said. "J.T. came up with a big hit and that was just enough for us to get a win. But we have to do a better job of putting the ball in play. We have a tendency to swing at the pitcher's pitch instead of ours. So our approach and plate discipline is something we'll continue to work on."
Waverly returns to action on Monday in SOC II action at Wheelersburg while Oak Hill hosts South Webster that same evening.