Derrick Webb, Staff Writer
CHILLICOTHE — Evidently, Piketon's Malik Diack doesn't feel pressure. Or he just has ice in his veins.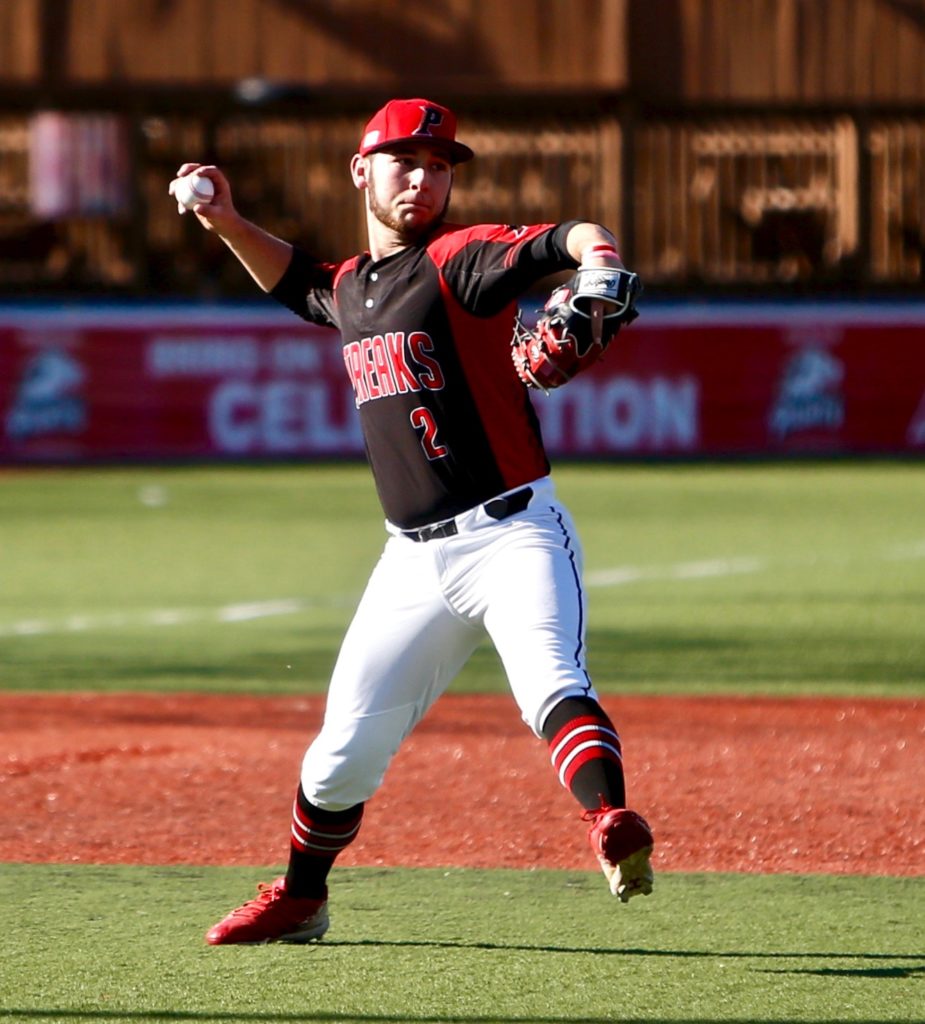 Making his first-ever varsity pitching start on Monday, the freshman flamethrower simply dazzled hitters. Using a fastball that was equipped with zip and an array of off-speed pitches that all had a nasty bite to them, Diack turned in an absolute gem.
He tossed six innings of two-hit baseball, fanned nine hitters and picked up the first of what's sure to be many wins in his high school career — a 6-0 shutout of McClain (0-1) in the First Pitch Classic at VA Memorial Stadium.
"I woke up feeling different. I just felt really good today," Diack said. "The fast ball was working for me and I threw in a couple of cutters as well. It was just a great team effort. Just an all-around good game."
Piketon coach Jonathan Teeters agrees completely.
After the team's doubleheader split with Oak Hill on Saturday, Teeters said it was a nice rebound to start a new week.
"You can't say enough good about Malik," Teeters said. "He's a straight-A student and does everything we ask of him to do. He loves the game of baseball and that reflected today with his performance."
The Redstreaks (2-1) gave Diack a lead in the top of the second inning. Camren Loar drilled a pitch into deep left-center field for a stand-up triple before Tra Swayne brought him home with an RBI single.
Piketon pushed the lead to 2-0 in the fourth, thanks to an RBI single from Carter Williams, which plated Logan Maynard. That advantage would hold until the fifth when they got another run thanks to an RBI single from Easton Lansing.
Up 3-0 in the top of the sixth, Piketon separated itself for good.
The Redstreaks scored three runs, aided by a pair of errors and an RBI groundout from Lansing to produce the night's final.
"With any good pitcher, you want to try to wear him down and make him throw off the mound a good bit," Teeters said. "We kind of got to him. Hitting it contagious. We strung a couple of hits together and with Malik throwing the way he did, that's all she wrote."
Lansing was 1-for-4 with two RBIs, Loar was 1-for-3 with a triple, two runs and a stolen base, and Swayne finished 1-for-4 with an RBI and a run. Chase Carson also helped out, going 1-for-4 with a triple and a run while Williams went 1-for-4 with an RBI and a stolen bag.
McClain's Mason Ratcliff took the pitching loss, tossing 6 ⅓ innings and surrendering just two earned runs on six hits. He struck out seven and was 1-for-3 at the dish.
Ratcliff and Trevor Stonerock, who finished 1-for-4 with a stolen base, collected the only base hits for the Tigers' offense.
"I was focused when I walked in," Diack said. "If you get nervous, you can't do anything [well]. So I just focused, calmed down, threw strikes and got the job done."
McClain is back in action on Wednesday, traveling to Westfall, while Piketon gets back at it the same evening, hosting Washington in non-league play.
"Our base-running hasn't been where it needs to be and we've got a lot of things we need to work on if we want to compete in the SVC," Teeters said. "So we've got a lot to work on.