Derrick Webb, Staff Writer
WAVERLY — When Amelia Willis steps in between the lines, there isn't a player that's going to work harder than she does.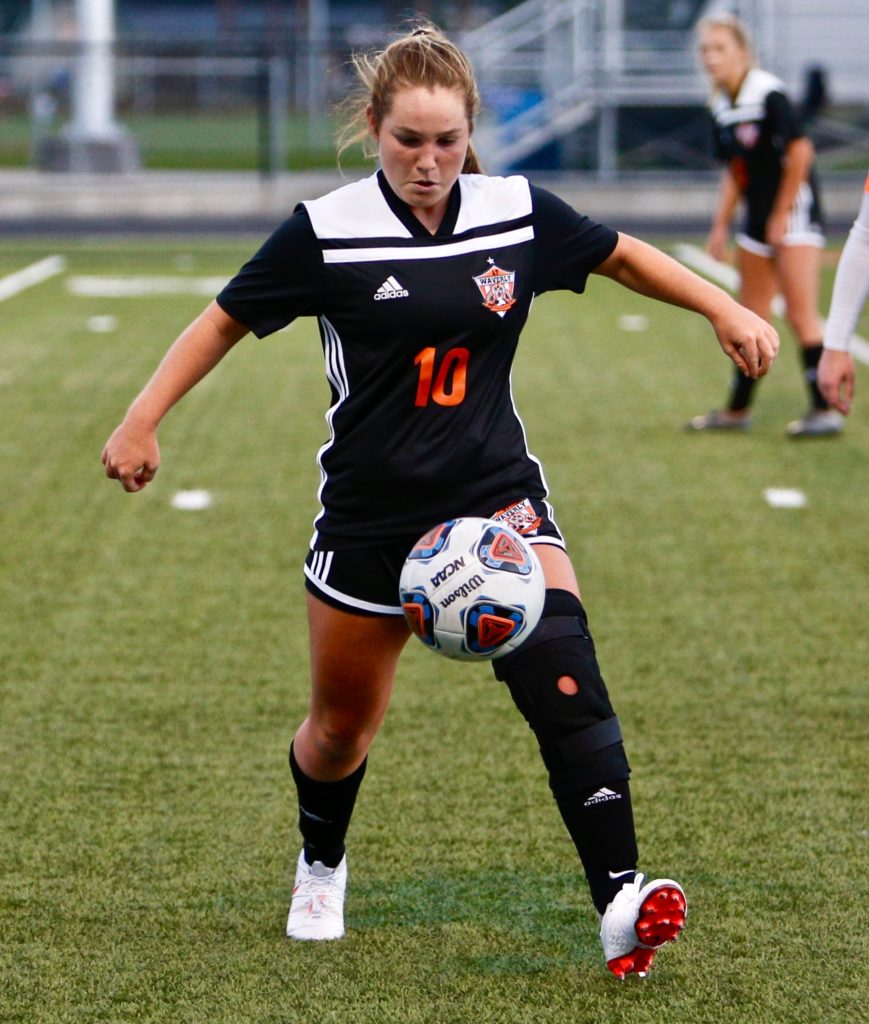 Waverly's senior midfielder and, you could say enforcer, recently made the choice to extend her soccer career to the collegiate level. 
Last month, Willis announced her commitment to the University of Rio Grande, where she's already familiar with multiple roster members. Needless to say, the RedStorm is getting a steal.
"I've known [Rio Grande coach] Tony [Daniels] since my freshman year. I also played FCFC soccer for him when he coached and I know a lot of the girls on the team," Willis said. "I just wanted to go to school where I felt like it was a family and it felt like home."
As a senior this past fall, Willis did a little bit of everything. She scored 30 goals and passed out eight assists while tallying 27 steals. She was the center of a tough-nosed defense and knew how to find the back of the net when called to do so.
She helped the Tigers finish 14-3-1 and win their second consecutive SOC title, which was the program's first-ever outright league championship.
But that type of season wouldn't have been possible, according to Willis, without the support she receives from her family, coaches and teammates.
"My family has always supported me, as well as my coaches," Willis said. "They've helped with the mental and physical struggles. And my teammates have pushed me and have made me become a better player."
Rio Grande is currently in the middle of its 2020-21 season after it was moved to the spring because of COVID-19. So far, the RedStorm is 8-3 overall and 8-2 in the River States Conference.
Willis is excited for the opportunity to join that squad.
"I'm looking forward to the faster play of the game and improving as a player," Willis said. "I'm always looking to become better at whatever I do."
But first, there's softball season … and Willis isn't too shabby at that sport, either. When her high school athletic career is indeed all said and done, Willis is proud of the legacy that her and her fellow classmates left.
They've built the foundation for a program that's ready to take the next step.
"The senior class at Waverly has done more than any class for the women's soccer program than any other," Willis said. "We're back-to-back SOC champs and we have multiple record-holders on our team."