Derrick Webb, Staff Writer
CHILLICOTHE — For the second straight season, Huntington's Allison Basye has earned the right to call herself the Scioto Valley Conference Player of the Year.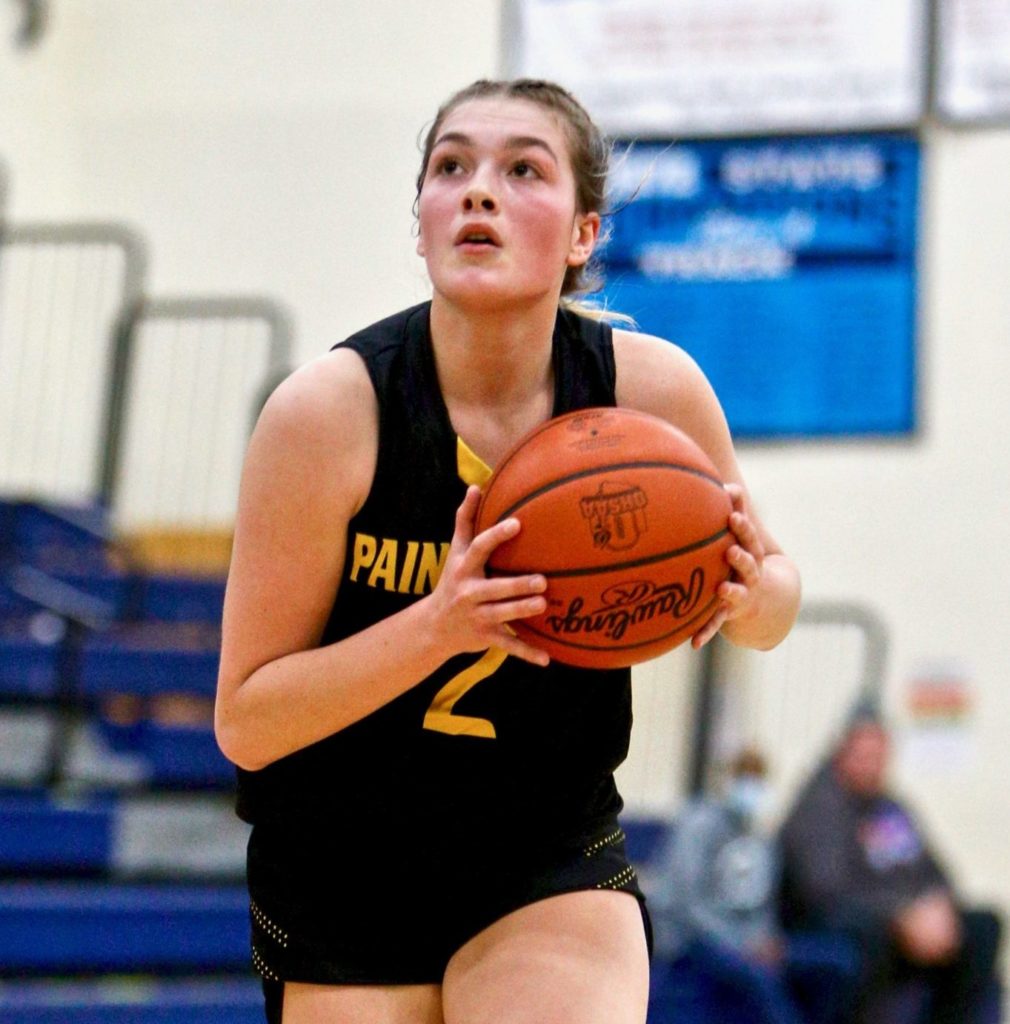 Basye, a junior, leads the SVC in scoring this season at 24 points per game alongside 11 rebounds per night. She's shooting 56 percent from the floor, 89 percent from the foul line and has drained 21 3-point field goals.
Basye's POY award marks the seventh time that a Huntington player has won the award, including her honor last season. It also makes three straight seasons in which the SVC POY has played at Huntington.
Also earning hardware is Adena coach Andrew Day, who was named the conference's Coach of the Year. The award is Day's first and comes in his second season as a head coach — a season where he led his Warriors to the outright league title.
Joining Basye with first-team all-conference honors is Southeastern's Macie Graves, Paint Valley's Olivia Smith, Adena's Jadyn Smith and Westfall's Marissa Mullins.
Graves is putting up 17.9 points each night and recently scored her 1,000th career point, Smith is leading the league in rebounding with 16.4 rebounds per game alongside 12.5 points, Smith is the Warriors' leading scorer at 10.6 points per night and Mullins is averaging 7.5 rebounds and 6.2 blocks.
Unioto junior Avery Miller, Adena freshman Emma Garrison, Westfall senior Mahaley Farmer, Southeastern senior Cidney Huff and Paint Valley junior Abbi Stanforth make up the five second-team all-SVC selections.
Earning third-team all-league honors were Adena's Sydney Foglesong, Zane Trace's Lauren Lane, Piketon's Bailey Vulgamore, Westfall's Gabby Patete and Paint Valley's Hanna Uhrig.
Honorable mention selections were as follows: Adena's Makaela Lovely and Chey Ater, Huntington's Katie Hirsch and Carly Dyer, Paint Valley's Kendall Dye and Averi McFadden, Piketon's Jazz Lamerson and Addison Johnson, Southeastern's Sierra Mitten and Gabby Pernell, Unioto's Alexis Book and Carissa Wheeler, Westfall's Kylee Henry and Carmen Walters, and Zane Trace's Emily Allen and Gracey McCullough.