Brock Netter, Staff Writer
We are approaching the fun part of the season.
December is usually spent figuring out team identities, individual roles and what rotations work best. January is when conference races heat up and when teams begin to turn their attention towards tournament time.
For myself, there's nothing better than tournament basketball. Don't get me wrong, I love all the tournaments in every sport. But basketball is just a cut above the rest. It's just special and unpredictable.
However, there's still three weeks left in the regular season and there's still a lot to be decided. Buckle up. This will be a fun ride.
Here are this week's SOSA Power Rankings:
BOYS
1. Wheelersburg (12-0)
Previous ranking: 1 … —
It's almost becoming too easy for the Pirates at this point. Couldn't ask for a better start to the season, and there's no signs of it slowing down anytime soon. I won't put much stock in beating Portsmouth or Valley by 20-plus points, especially since Valley just got out of quarantine. But still, the Pirates are rolling. They've got tough games this weekend against West and South Point.
2. Unioto (11-2)
Previous ranking: 2 … —
First things first, congrats to Isaac Little on scoring his 1,000th career point against Zane Trace. Great accomplishment for a great player. As for the Shermans, well, they remain in a place they're very familiar with; the top of the SVC. The more and more I watch this team, the more there is to like about it. Although I'll bet my bank account the rest of the SVC disagrees with me on that last point.
3. Eastern Brown (14-1)
Previous ranking: 3 … —
It's not too late to buy your stock in Eastern Brown, but time is running out. As I've said before, the Warriors have all the elements to be one of the top teams in Division III. Lockdown defense? Check. Balanced scoring? Check. Experience? Check. Elite coaching? Check. I don't see any team knocking them off anytime soon.
4. New Boston (13-1)
Previous ranking: 4 … —
New Boston is off this weekend as some of their conference opponents are in quarantine. But that's after Kyle Sexton collected his 1,000th career rebound and Tanner Voiers dropped a career-best 36 points last week. Not a bad stretch. Much like Eastern Brown, I can't see any team beating them the rest of the regular season. Although, Ironton St. Joe and Symmes Valley aren anything but slouches.
5. Adena (14-2)
Previous ranking: 5 … —
I thought about sliding West into the fifth spot this week as its on an eight-game winning streak that includes a win over Waverly. But Adena's body of work is too hard to ignore. The Warriors took home three wins this week while ending Piketon's seven-game winning streak. They are licking their chops for that Jan. 30 rematch with Unioto.
ON THE RISE: Jackson (8-1), West (9-3), Waverly (9-3)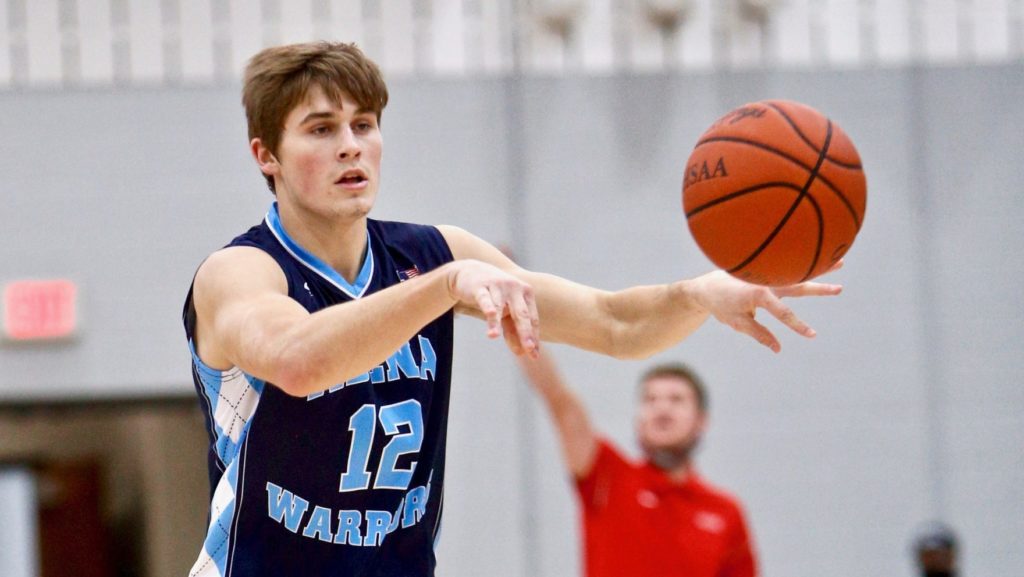 GIRLS
1. Wheelersburg (10-1)
Previous ranking: 1 … —
Well … they're back. And just as dominant as they've been for the past number of seasons. The Pirates earned three tough conference victories over West, Waverly and Oak Hill, and sent a message in the process that the SOC II still runs through Wheelersburg. But it doesn't get any easier this week as they face off against Northwest and Mercy McAuley.
2. Peebles (9-1)
Previous ranking: 4 … +2
The Indians get bumped up two spots this week after knocking off Alexander in state-ranked competition this past weekend. I have my own thoughts about the rankings system, but that's a different story for a different day. Right now, the Indians are the class of the SHAC and everyone else is looking up at them.
3. North Adams (9-1)
Previous ranking: None … N/A
Hello, North Adams and welcome to the show. It's quite possible to forget that the Green Devils are playing considering they've been shut down twice this season. Yet, here we are in January and they've now won nine straight games, including Wednesday night's win over Eastern Brown. Scary part is they've relied on two sophomores and a freshman to bail them out at times. And they continue to deliver.
4. Eastern Brown (14-2)
Previous ranking: 1 … -3
I've had the Warriors at No. 1 for much of the season, and for good reason, but with losses to Peebles and now North Adams, I had to slide them down. Head-to-head wins do matter. At the same point, they did knock off D-I Cincinnati Sycamore this past weekend, which is a highly impressive win. Now they have another tall task this weekend, No. 5 ranked Trotwood-Madison. I respect them for just playing.
5. Notre Dame (12-1)
Previous ranking: 5 … —
This is how deep the girls side of area basketball is. Notre Dame beat Trimble and Ashland Blazer (Ky.), and yet the Titans remain at No. 5 this week. Also, who saw Ava Hassel drop 37 on Trimble? A certified bucket. Any other week, this team probably moves up two spots because of those wins. But this has been a wild week in girls hoops. Still, the Titans continue winning as only they can do.
ON THE RISE: Fairfield (10-4), McClain (11-2), Adena (12-2)