Dewey Dailey, Contributor
CHILLICOTHE — Unioto's Isaac Little is officially out of his slump … and officially the newest member of the 1,000 point club.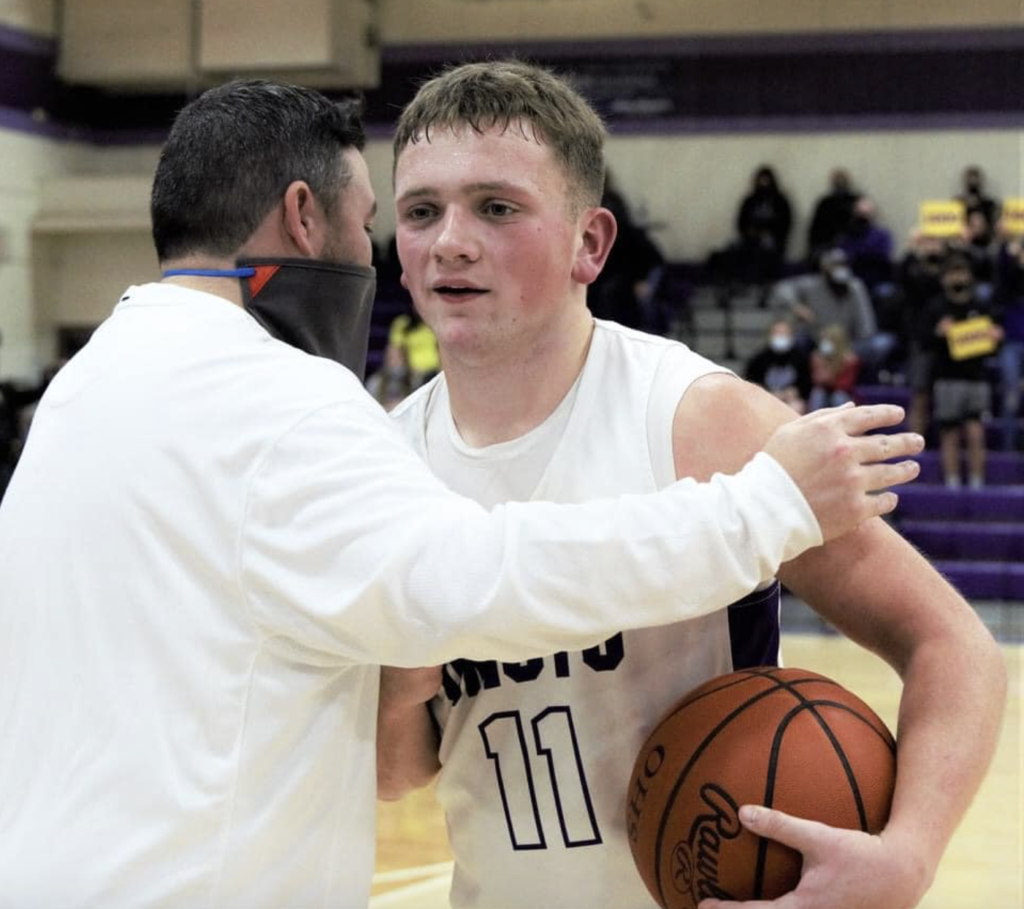 The spotlight was on Little throughout Saturday night. Everyone in attendance knew he was 28 points from the mark.
And, it was just a matter of time until he made his significant splash.
Coming off of a 49-34 conference win the night prior, Unioto had momentum heading into the contest against SVC rival Zane Trace. Meanwhile, the Pioneers were coming off a 58-43 conference win against Paint Valley and looked to spark a winning streak by spoiling Unioto's hopes of a Gold Ball.
But that didn't happen, thanks to Little.
"I've been struggling these last two games with the pressure and everything," Little said. "My teammates, coaches and everybody just kept their confidence in me. Tonight, I just played my game. I was taking shots and just kept going. Everybody fed me the ball and it worked out real well."
Unioto (11-2, 9-0 SVC) got things rolling in the first. The Shermans managed a 15-point showing in the opening quarter, benefiting from 11 points from Isaac Little, along with contributions from Evan Park and Cater Markko.
The Pioneers (5-6, 4-2 SVC) were held to six points in the first and, of those six, Ben Nichols was responsible for each. Nichols tallied four points, while also diming up Carter Hill for an easy layup.
Coming off a hot first quarter, Unioto was able to one-up that performance in the second. The Shermans tallied 18 in the frame, taking a 33-21 lead into halftime.
Little was again tremendous, tallying nine points in the quarter to bring his halftime total to 20.
Zane Trace countered with its own scoring barrage, tallying 15 in the quarter. Nichols led the Pioneers with seven points on 3-of-4 shooting, including a 3. The Pioneers also profited off points from Nalin Robinson, who managed four, and Austen Ison, who sank shot from beyond the arc.
The third proved to be the most significant quarter during the contest.
With time running out, Little sat two points away from 1,000 and, after receiving a pass from teammate Gunnar Greenwalt, he pulled up from — as Southern Ohio announcing great Lou Horvath would say — the "third ring of Saturn" and sank the shot in the final seconds.
"I was keeping track of my points the whole game because I could see them on the board," Little stated. "In the midst of that play, I completely forgot about how many points I had. I took that shot and didn't even realize I scored 1,000 until everyone took off running from the bench."
Little's deep 3 gave Unioto a 42-25 lead heading into the fourth.
The Shermans then finished things off in the fourth. Despite managing just eight points in the quarter, it was enough to get the win.
Little finished the game with 31 points, six rebounds, and two assists while Park tallied six points and six rebounds. Cater Markko also helped with four points and six boards while Tayvion Galloway chipped in with five points.
Ben Nichols ended the night with a team-high 12 points, alongside three rebounds, two assists, and two steals. Nalin Robinson also had a positive impact for the Pioneers, finishing with 11 points, four rebounds, and two steals.
With Unioto's next game being at Piketon, Little expressed the importance of scoring his 1,000th point on his home floor.
"It meant a lot to have all the people there … all of the fans, my friends, and my family," he said. "It felt really good to be able to do it at home, opposed to an away game."
Unioto will be back on the hardwood on Friday when they travel to Piketon. Zane Trace will try and bounce back from the loss on Tuesday, hosting Adena in a makeup game that was rescheduled from earlier in the year.