Dewey Dailey, Contributor
WILLIAMSPORT — Coming off a hard-fought loss to Adena on Tuesday, Westfall was hungry to get back into the win column.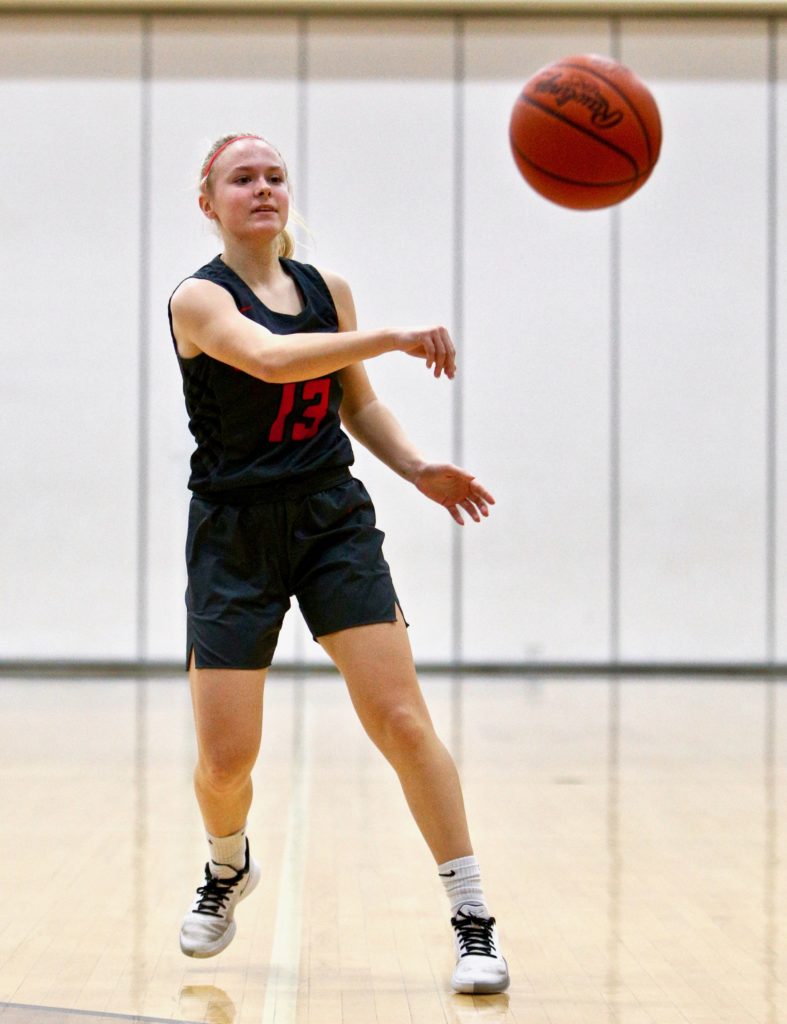 Southeastern just happened to be standing in the way when that storm reached its climax.
The Mustangs (10-4, 4-4 SVC) used a swarming defense and a superb showing from the free throw line to outlast the Panthers in overtime by a 49-46 final.
"It's a big thing. It's an important win," Westfall senior Mahaley Farmer said. "We just lost to Adena a couple of days ago and they were [in] first [place in the SVC]. So getting this win was big for us."
The game started slow, with both teams struggling to get the rock in the cup. The opening quarter finished with Southeastern leading 6-5. Of their six points, the Panthers benefited from field goals sank by Sierra Mitten, Audrey Scott, and Alexis Balies.
Meanwhile, Westfall's Gabby Patete and Marissa Mullins both had two points, while Mahaley Farmer added a free throw.
But things started to heat up in the second as Westfall managed to score over double the amount they had tallied in the first. Patete finished with four points in the quarter while Alyssa Wyman added four of her own.
As for the Panthers (6-6, 4-3 SVC), they were also able to find an offensive rhythm in the second. 
SE's Macie Graves led that charge, knocking down a pair of triples while Cidney Huff knocked down a 3 of her own.
Going into halftime, there wasn't a clear-cut favorite to win the game. Both teams battled, holding multiple leads throughout the first half. But Westfall finished the first half leading 17-15.
Throughout the third, neither team gained much ground. Both teams were able to tally 12 points in the quarter, sending the game into the fourth with a 29-27 score in Westfall's favor.
The final eight minutes was much like the first quarter in a scoring sense. But in an intensity sense, it was a polar opposite.
However, Southeastern managed to win the quarter by an 8-6 margin, sending the game into OT — the pair's second overtime contest this season.
Despite only scoring two points in the fourth, Westfall's Marissa Mullins swatted three shots, which brought her total block count to six. She was a huge reason why the Panthers were held to just eight points heading into OT.
"It's very important, and her fouling out tonight took a toll on us," Farmer said. "She's our biggest rebounder and our biggest threat in the paint, so she's really important to the team."
In overtime, the Mustangs took control quickly.
Patete sank a long distance 3 to cap a 5-1 run in the early going. Farmer led the Mustangs with seven points in the extra frame, three of which came from the charity stripe.
"We really focused on free throws the last few days in practice because we weren't hitting anything," Farmer stated. "And we know that those are game-winners."
Farmer's words rang true. And her Mustangs used their freebies to score 14 in overtime, outlasting the Panthers in overtime by a three-point margin.
Patete finished the game with a double-double, managing a team-high 19 points and 11 rebounds. Farmer added 14 points and Mullins finished the game with six points and nine rebounds.
Southeastern was statistically led by Huff with 13 points, nine rebounds and three assists. Graves added 11 points and 12 rebounds, Mitten had 11 points and Alexis Bailes tallied five points and five rebounds.
Both teams are back in action on Tuesday. The Mustangs visit Zane Trace that evening while Southeastern looks to get back on track at Paint Valley.