Dewey Dailey, Contributor
BAINBRIDGE — In Tuesday night's contest, Paint Valley had three players reach double digits in the scoring column.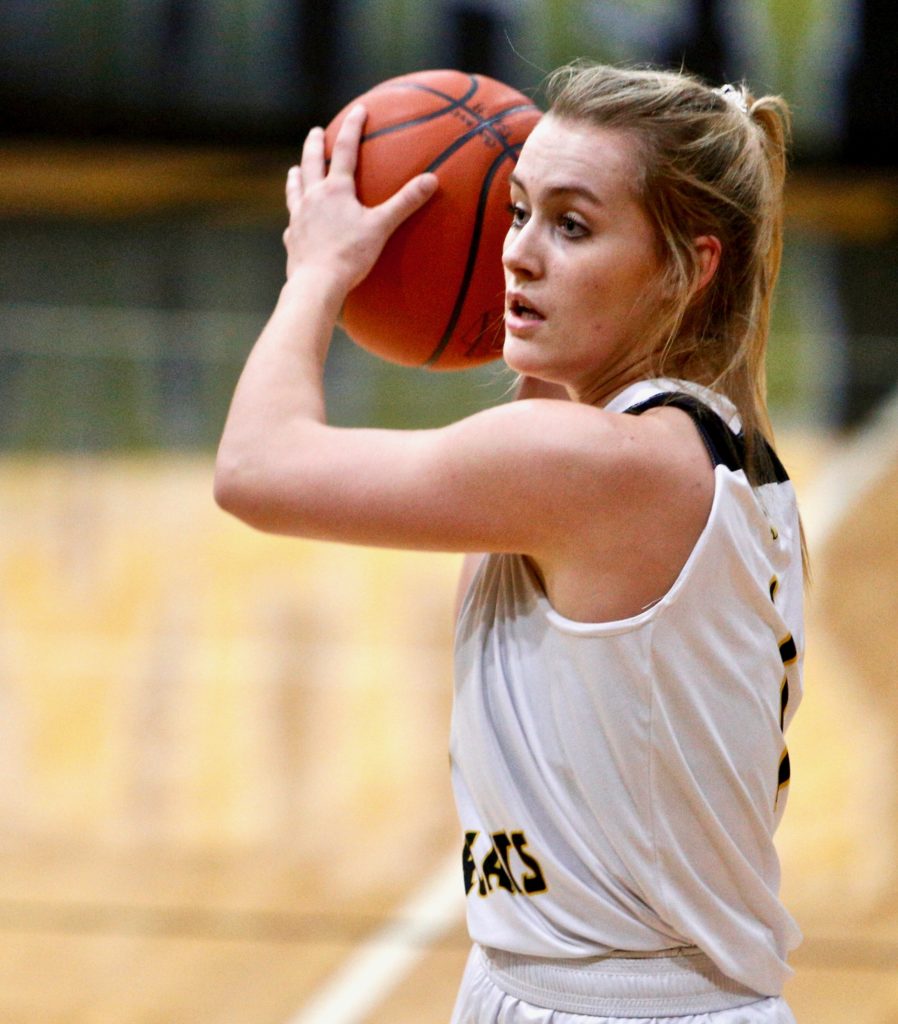 And in a battle for second place in the SVC, as the scoring column mat suggest, the Bearcats' full potential was on display. Meanwhile, the Mustangs struggled in all aspects of the game, falling by a 47-32 final.
The Mustangs (5-2, 2-2 SVC) took an early 4-2 lead in the first. However, it'd be the only lead Westfall would hold throughout the night. An Abbi Stanforth 3-pointer would put Paint Valley ahead 5-4 and begin a quarter-ending 9-2 run, seizing an 11-6 advantage into the second.
Play remained even throughout the remainder of the first half, with neither team gaining much ground. Eventually, Paint Valley extended its lead by a single point, outscoring the Mustangs by a 10-9 margin to take a 21-15 edge into the break.
Paint Valley (4-1, 2-1 SVC) put the game out of reach in the third, outscoring Westfall 18-8 in the quarter. Hanna Uhrig led the way with six points on 2-of-2 shooting from downtown, alongside four rebounds. Stanforth did her part by adding five points and two boards while Averi McFadden led the offensive attack, tallying three assists.
The Mustangs' struggle to score wasn't due to lack of volume, but rather a lack of execution. In the third quarter alone, Westfall shot an uninspiring 4-of-15 from the field, without attempting a free throw.
Paint Valley spent the majority of the fourth moving the ball around and running out the clock. However, the Bearcats still shadowed Westfall's nine points in the quarter with 10 of their own to seal a bounce-back victory.
Coming off of a thrilling win against Unioto, Westfall seemed to have all the momentum in the world. But they were unable to stop the trio of Stanforth, Uhrig, and Kendall Dye, who scored 33 of the Bearcats' 47 points.
Stanforth led the way with 13 points and four rebounds for Paint Valley while Uhrig added 10 points and seven boards. Dye finished with 10 points and four rebounds while Olivia Smith added six points and a game-high 10 rebounds.
For Westfall, Gabby Patete had nine points and three rebounds while Marissa Mullins added nine points, seven boards and three assists. Mahaley Farmer also contributed with eight points, four rebounds and three assists.
The Bearcats will look to continue to their winning ways when they visit Huntington on Dec. 19 while Westfall looks to get back on track with a trip to Southeastern on Thursday, followed by a a contest against Madison Plains on Dec. 19.