Derrick Webb, Staff Writer
GLENWOOD — You've heard his name. You've read the stories.
And, if you've watched him, you know that New Boston senior Kyle Sexton is the definition of the word "special."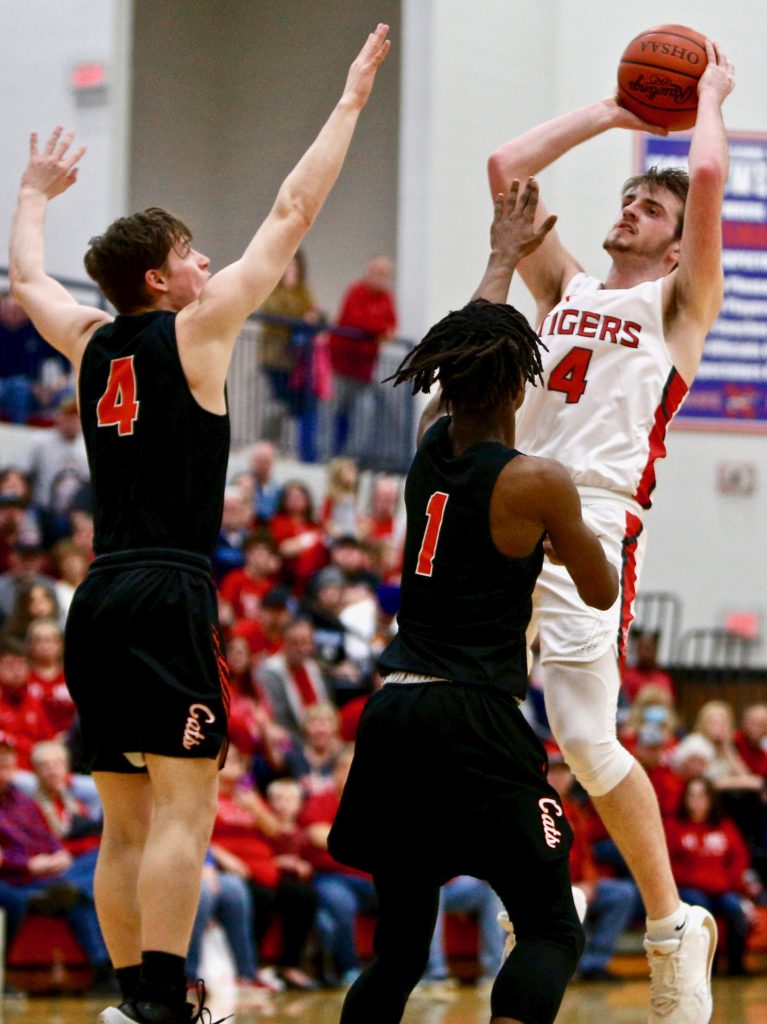 As a junior, Sexton averaged 19 points, 13.8 rebounds and 5.7 assists per game while leading the Tigers to a 22-2 mark and their first outright SOC I title since 1970-71.
Those numbers helped Sexton earn SOC I and Southeast District Player of the Year nods, as well as a first-team All-Ohio honor. But none of that mattered to Sexton because his Tigers fell in a Division IV district semifinal contest at the hands of Fairfield.
So this year, in his last dance, Sexton is hungrier than he's ever been to deliver the goods to Glenwood. That should spell trouble for opponents all year long.
We caught up with the 6-foot-5 forward to discuss his current goals, this year's season and much more.
Question: "Tiger Gang." One of my favorite basketball phrases. Where did they come from and what does it mean?
Kyle Sexton: "Tiger Gang" was made up by coach Corey Allison early in my sophomore year. It means we're tight-knit and would go to war for anyone that wears a Tiger uniform, or anyone that is there supporting us through thick and thin.
Q: You guys have all the talent in the world. But we can both agree that if you take a "night off," you can drop any game at any time. How do you stay focused this season?
KS: 71-55. That's how we stay motivated. We have the score on a banner in our gym. And we look at it everyday. That was the final of the district semifinal game [against Fairfield] last year. I don't ever want to have that feeling again.
Q: You were the Division IV District Player of the Year last year and an All-Ohioan? You're also a walking double-double. What are your individual goals this season and how do you top last year's output?
KS: Personally, I'd love to be the Division IV State Player of the Year. But I'd rather go 22-0 and make a trip to Columbus, and just keep working to be better than I was yesterday
Q: Can you describe you and your teammates' relationships, both on and off the court?
KS: Our whole team has a great relationship. We're like a big family. We fight and argue, but at the end of the day, we're all just trying to get better. We all have each other's backs.
Q: Coach Adam Cox is so fiery during games. You've gotta love playing for that dude. What makes him so special as a coach?
KS: There's a lot you can say about coach Cox. But the thing that sets him apart as a coach is his love for his players. He loves every one of us and pushes us to be the best version of ourselves that we can be … on and off the court.
Q: If this team plays to it's potential, what's the ceiling?
KS: Final Four or bust.