SOSA Staff Report
COLUMBUS — A pair of familiar names headlined the area's Division IV and V All-Ohio football selections on Tuesday, which was released by the Ohio Prep Sportswriters Association.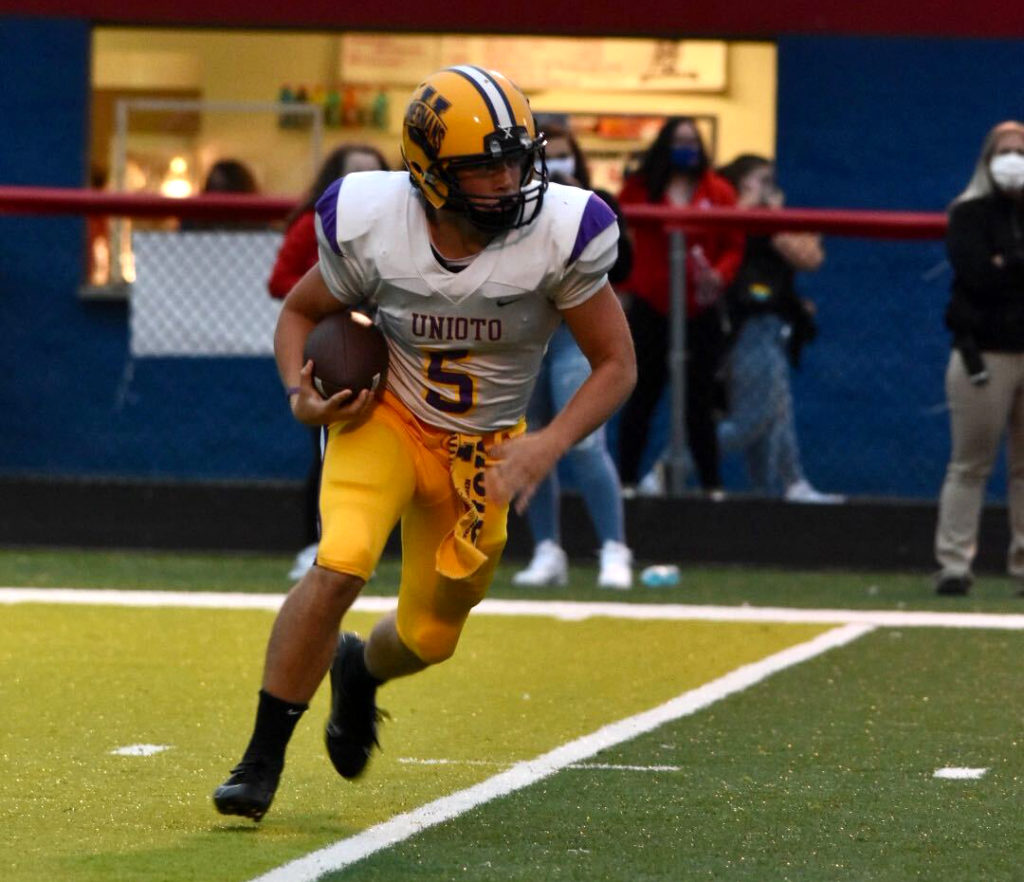 Waverly's Haydn' Shanks and Zeke Brown, who were named the Division IV District Offensive and Defensive Players of the Year, were both first-team selections.
Shanks was 180-of-268 passes for 2,574 yards and 31 touchdowns while Brown made 70-plus tackles and tacked on a pair of interceptions for the Tigers. Together, they led Waverly to an 8-1 finish and an SOC II title.
Will Futhey, a wide receiver at Waverly, was a second-team all-state honoree, while teammate Andrew Welch, a lineman, was a third-team all-state recipient.
Earning honorable mention all-state accolades is Unioto's Isaac Little, Byrd Green and Maddox Fox, Washington's A.J. Dallmayer, Tyler Tackage and Sterling Smith, Waverly's Phoenix Wolf and Mark Stulley, Hillsboro's Zach Burns, and McClain's Landen Eubanks.
In Division V, Wheelersburg lineman Blake Richardson is a first-team All-Ohioan after helping the Pirates finish 7-2 this fall. West's Luke Bradford joins Richardson as a first-teamer at his defensive back position.
Earning second-team all-state honors is Piketon's Levi Gullion, Minford's Matthew Risner, Northwest's Caleb Cratbree and Wheelersburg's Braxton Sammons.
Wheelersburg's Matthew Miller and Josh Clark, West's Eli Tilley, and Northwest's Dakota Secrest are third-team All-Ohio selections.
Earning honorable mention all-state accolades is Wheelersburg's Carson Williams, Minford's Elijah Vogelsong, Zane Trace's Ben Nichols, Oak Hill's Conor Dickens, Brock Harden and Flint Barger, Northwest's Evan Lintz and Brayden Campbell, Piketon's Easton Lansing, West's Ryan Sissel and Luke Wroten, and Westfall's Josey Kelly.
For a full look at the OPSWA's Division IV and V All-Ohio selections, click here.