Brock Netter, Staff Writer
After an exciting fall sports season, we have our fingers crossed for the same this winter.
With the start of high school basketball season scheduled for less than a week away, here's a list of 10 boys players in our coverage area, and in no particular order, to keep your eyes peeled for this coming season.
Isaac Little, Unioto
Unioto doesn't go 20-4 or win a share of the SVC last season without Little and his relentlessness. Despite missing some games with injury, the gritty senior led the Shermans to a sectional final while averaging 13.5 points, 4.3 rebounds and 3.5 assists per night. The SVC is somewhat open this year, but Unioto has the advantage with Little and his leadership running the show.
Kyle Sexton, New Boston
If there's anyone in the area who is a double-double machine, it's Sexton. And don't be shocked if he puts up a triple-double as well … he's that good. He helped guide the Tigers to their first SOC I title since 1971 alongside another sectional title last season. He was the Division IV District Player of the Year after averaging 19 points and 13.8 rebounds a night. The Tigers are reloaded for one final deep postseason run, led by Sexton.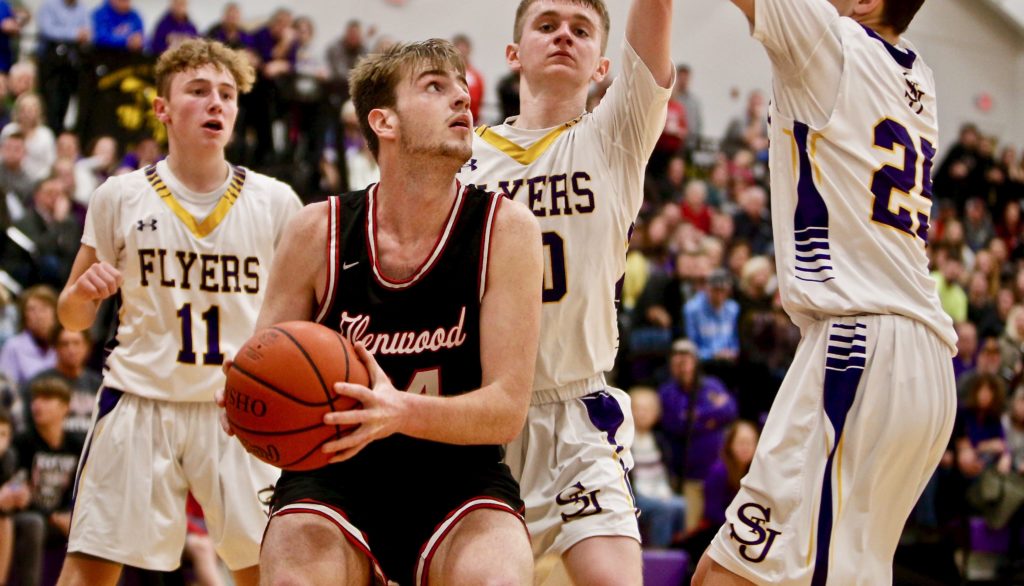 Braxton Hammond, Jackson
Quiet by nature, Hammond's game should speak much louder this season with an elevated role. Hammond is one of two returning starters [Drew Bragg] for the Ironmen, who turned in their best season in school history last year. The 6-foot-3 senior averaged 10.2 points and 5.8 rebounds, earning second-team all-district honors. Those numbers should take a leap.
Carter McCorkle, Wheelersburg
Somehow, someway, Wheelersburg just figures it out and wins. The Pirates have different players step up every night, but McCorkle's presence on defense is as consistent as it comes. The 6-foot-5 senior, who has committed to Marietta College, was the SOC II Defensive Player of the Year and an honorable mention all-district selection last season. Look for him to continue patrolling the paint.
Zeke Brown, Waverly
Everyone knows about Trey Robertson and what he is capable of doing with the ball in his hands, but watch out for Brown. His athleticism is nearly unmatched in the area and his ability to get putbacks off misses is very underrated. Waverly has a chance to get to a district final with a reloaded group, and Brown needs to take the next step to ensure it happens.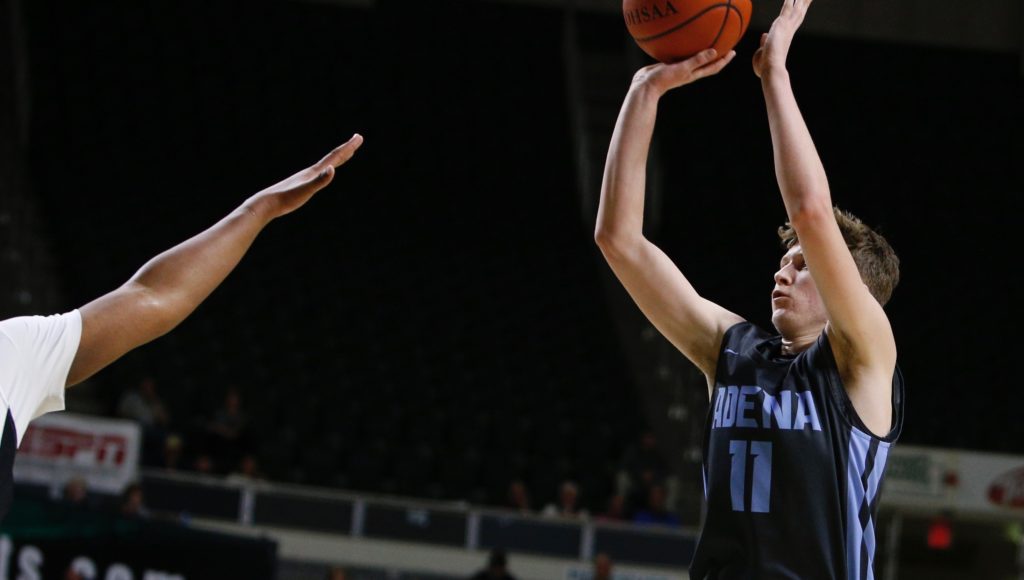 Logan Bennett, Adena
The Warriors have been knocking on the door of the SVC for the last two seasons. This might be the year it opens with a reloaded squad, led by Bennett. After claiming back-to-back sectional titles, he earned first-team all-district honors after averaging 16.5 points and 6.8 rebounds per night. He's a preseason favorite for SVC Player of the Year, and understandably so.
Kam Smith, Chillicothe
Smith is somewhat on an island now as he's the only returning starter for a Cavalier team that's spent the past two seasons running through the FAC. But much like on the football field, good things happen when Smith is in the lineup. He's now the leader of a young, rebuilding team and he'll shoulder a much heavier load this season.
Dawson Mills, Peebles
With Peebles' top two scorers in Weston Browning and Hunter Ruckel gone from last season, Mills steps to the forefront as potentially the go-to guy. At 6-foot-5, Mills can play inside with his back to the basket, but also has a smooth touch from mid-range that equals buckets. The SHAC is a great conference, but could it be Peebles' for the taking with Mills spearheading the charge?
Chris Chandler, Piketon
Chandler is a big-time player. He was a first-team SVC and a third-team all-district selection last season after leading the Redstreaks in scoring (12.9) and rebounding (6.2). Piketon hasn't won the SVC since 2013, but with experienced players like Chandler back in the fold, this might be the year the 'Streaks sneak up and take the crown.
Logan Rodgers, Miami Trace
The FAC is wide open this year with Chillicothe losing one of its most talented senior class in history. That opens the door for Miami Trace, led by Rodgers. Miami Trace unquestionably will be the tallest team in the area, boasting three kids, including Rodgers, over 6-foot-7. Rodgers was a second-team all-district nod last season and should have his way in the post all year.