Brock Netter, Contributor
CHILLICOTHE — 2020 is a memorable year for all of the wrong reasons. However, it has had its bright moments … one of those being Unioto's boys soccer program.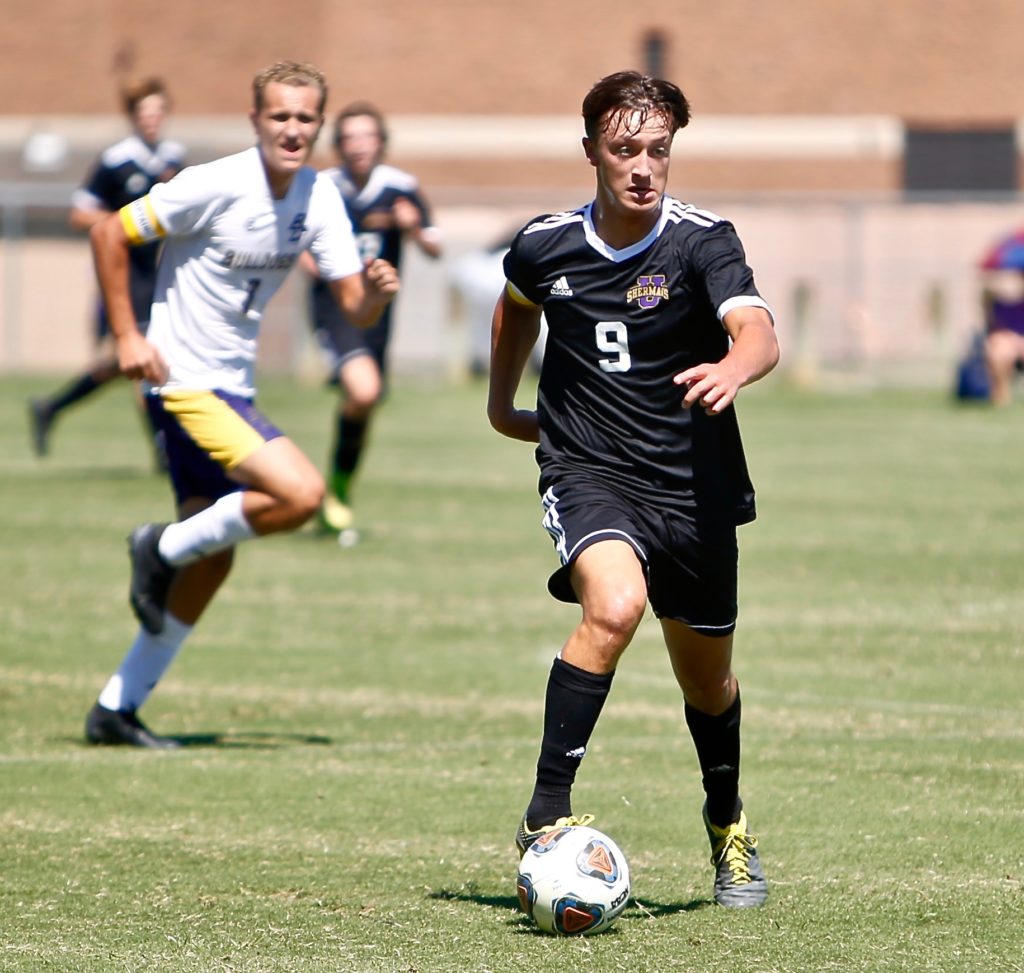 Since the 2004 team made it to a state semifinal, the Shermans have been waiting for a year where that magic could reappear.
They came close in 2014, reaching a Division II district final before falling to Warren. But this season, the Shermans inched even closer to sealing the deal.
Unioto's roster was bolstered by talented freshmen and sophomores, who surely will have bright futures. But talent can only get so far before adversity hits. That's when younger players towards their leader to guide them through.
That leader was senior forward Ethan Kerns, who put the Shermans on his back multiple times, ultimately guiding them to a 15-5 record this season.
"This year was definitely something that I did not expect going in. I knew I wanted to have a good season, but I never imagined how good it would end up being," Kerns said. "I think in my mind I just realized that I was going to do whatever it took to make us have the most successful year possible.
"Before every game, I said a short little prayer for the well-being of myself and others on the field, gave all the glory to God and I believe that helped me be successful as well."
Kerns knew he had some big shoes to fill, not just as a team captain, but also as a scorer with last year's leading scorer Vijay Wangui gone to graduation.
Although tasked with a lot of responsibility, he quickly saw how good Unioto could be when he and his teammates erased a 3-1 deficit with less than five minutes left to stun Bloom-Carroll for a 4-3 win.
"Vijay was a key role in our attack last year and I knew I was going to have to fill his shoes in some fashion," Kerns said. "The leadership role was just there and I'm glad the guys respected me enough to be their captain. I think that Bloom-Carroll game was the first moment I realized that we were going to be special. Then we beat Chillicothe for the first time since 2012 a few days later, and just kept on steam-rolling forward."
The 15 regular season wins were the most in a season since 2014, but that wasn't good enough for Kerns and company. They wanted more, and took it come tournament time.
It started with a rout of New Lexington for a sectional title. Then, they squeezed by Warren to advance to a Division II district championship match against Gallia Academy.
Trailing 1-0 in the second half, Kerns found the back of the net to tie the game. After an Antonio Cruz goal put the Shermans ahead, Kerns struck again for the dagger, securing Unioto's first district crown since 2004.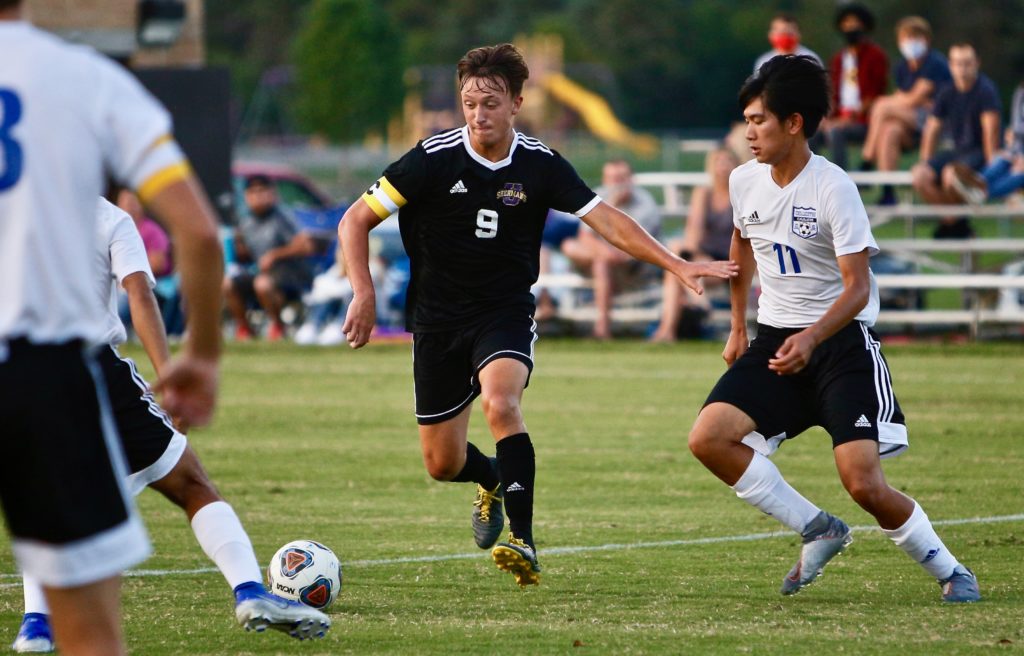 "Going into the district final game, I knew I needed to live up to the season we started. We came out a little slow but quickly turned it around in the second half," Kerns said. "We have always been a second half team because our conditioning compared to other teams is on another level. Holding up that district plaque and wearing that medal means more to me than anything I could ever imagine. We haven't done anything like it since 2004 and it just feels good to know I was able to accomplish something big within these four years at the U."
Kerns ended the season with 38 goals and 22 assists, both team-highs. For all of the above reasons, he's been selected as SOSA's co-Boys Soccer Player of the Year.
Unioto could very well compile more of the same type of success in the future with the amount of talent it has left on the roster. However, it all began in 2020 with Kerns, and fellow senior Jayce Wingo, leading the way.
"I want to thank all my teammates I have had over the years for pushing me to be the best student-athlete I can be," Kerns said. "I'm excited to see what they accomplish in the next couple of years. Also a huge thank you to [Unioto] coach [Brandon] Hanes. I've been with him since sixth grade and what he has done for Unioto's soccer program is something that I will forever be grateful for. He has invested so much time into the program. Without him making the program what it is today, we would be nowhere. He made soccer fun again, not just for me, but for kids you would never have dreamed to end up playing it. And because of his dedication to our program, we are now representing the D-II Southeast District once again."