Brock Netter, Staff Writer
LOGAN — While the final score of its Division III regional final didn't look as the Green Devils had planned, the same could also be said about North Adams' tournament run in general … planned by outsiders that is.
For the last 22 years, the Green Devils have entered tournament play only to be ousted in sectional or district play before getting a chance to hoist some meaningful hardware.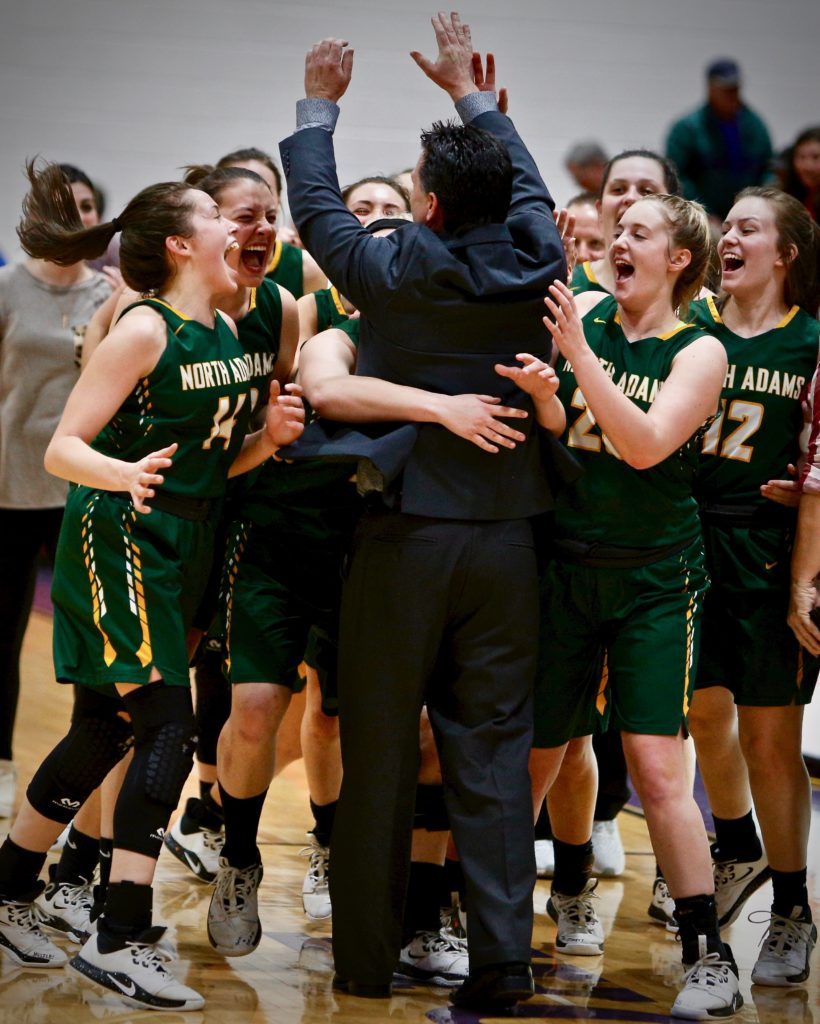 But this year was different. This year was special. This year was their year.
"It all sort of started back when we played Williamsburg, who came in at 15-1 at the time," North Adams coach Rob Davis said. "They were the talk of their conference, and we put a beatdown on them and that sort of jumpstarted our confidence level and we didn't look back."
That win over Williamsburg extended NA's winning streak, at the time, to four games. However, they were just getting started. Four straight wins became seven before the SHAC title race came down to the final two games of the season.
The Green Devils managed to top a gritty Peebles team, which led to their showdown with then-undefeated Eastern Brown.
Leaving everything on the court that night at home, Davis' team earned a share of the conference crown and handed the Warriors a 39-31 loss.
"The girls had confidence in that Eastern game. We picked things up defensively and our offense was clicking at a higher rate," Davis said. "It was a different person stepping up every night and we were playing our best basketball."
With one title under their belts, it was time for tournament action.
North Adams had no problems breezing past Valley and Westfall for a sectional title. But then, it was time to see if they could exercise their past demons in both a district semifinal and championship game.
First on the agenda was a date with Wheelersburg, who had the Green Devils' number in the past.
"Wheelersburg always got us in the regular season and we just couldn't keep up in the past," Davis said. "However, the tournaments were a different story. I believe we've won three of the last four games against them in tournament play. I told the girls to just play their game, have fun and execute. And sure enough, that's what they did."
The Green Devils, behind 13 points and 10 rebounds from Delaney Harper, powered pasted the Pirates and found themselves in a district final with a chance to make history against Ironton.
In that game, they led the entire way, dominated the glass, and relied on senior leader Mary Sonner to guide them through murky waters.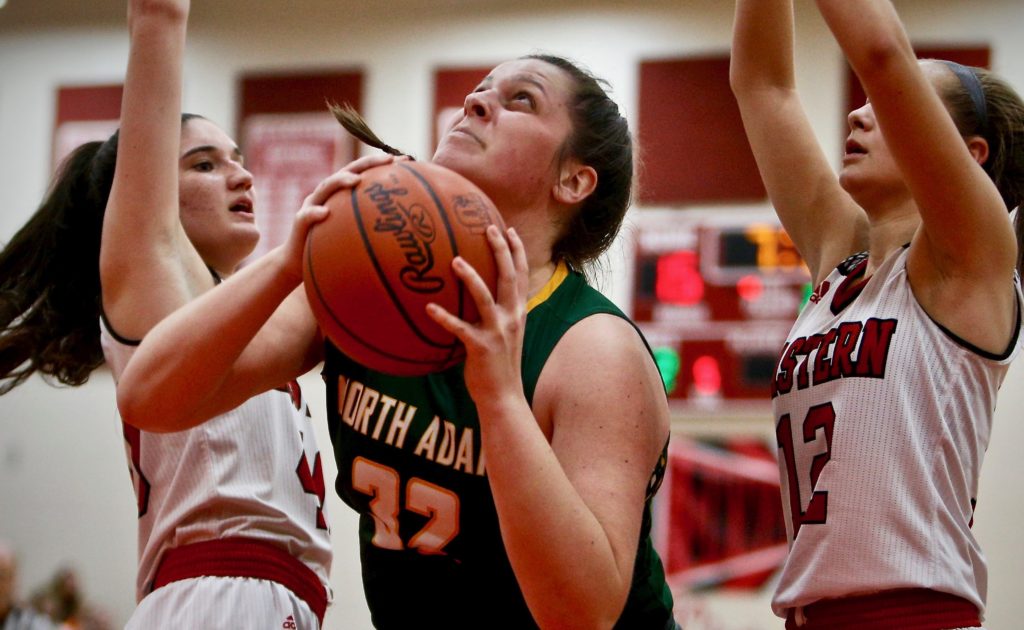 With three players — Sonner, Harper and Wylie Shipley — finishing in double figures, history was made as North Adams hoisted a district championship for just the third time in school history, and the first time since 1998.
"That meant everything to me, the team and this community," Davis said. "And to see the amount of support this community has given these girls has meant everything. They packed the stands every single game and I'm so blessed to be a part of it.
"I wanted the district crown for the kids. They're the ones putting in the work and grinding every single practice, and that was the sweetest thing about that win was seeing the kids get to celebrate their hard work paying off. I'll always remember that. I couldn't be more proud of these kids, not just for what they accomplished, but how gritty they showed themselves to be while doing so."
But they weren't done there.
Facing Eastern Brown once again in a regional semifinal, the Green Devils sealed a coast-to-coast win that clinched the program's first-ever trip to a regional final.
That propelled the team to a regional final against Hiland on Saturday, where the journey ultimately came to an end with a 22-5 record.
Despite the season ending, Davis won't ever forget the feeling of celebrating with his team game after game on this tournament run. More importantly, he won't forget how his two seniors, Sonner and Carolyn Shupert, showed leadership and helped the team prevail.
"Mary is as tough and gritty as they come, and Carolyn is a really bright kid," Davis said. "I remember we were going to run a play we hadn't practiced very much, and kids forget their spots. Carolyn knew everyone's spot and told them were to be. They both provided such great leadership on and off the court, and I couldn't be happier that this was how they went out as seniors. They're great kids and they'll be very missed."
The 2019-20 version of the North Adams Green Devils will always be remembered as the team that made history and raised the bar for future players and teams.
And with eight players returning next season, including Harper, Shipley, Braylie Jones, Marah Call, Faith Howell, Karissa Buttelwerth, etc., they're in a good spot to, just possibly, do it all again next season.
However, Davis admits, there might be one small silver lining to it all ending.
"The parents and community fed us very well during this run," Davis said, laughing. "I'm pretty sure I haven't slept in a month and I've gained probably 15 pounds.
"But it was a good 15 pounds."