Derrick Webb, Staff Writer
Through three weeks of football action, I've learned at least one thing: I'm terrible at picking each game's winners. With a win-loss record of 16-14, I sturdily sit at the bottom of SOSA's weekly pick barrel.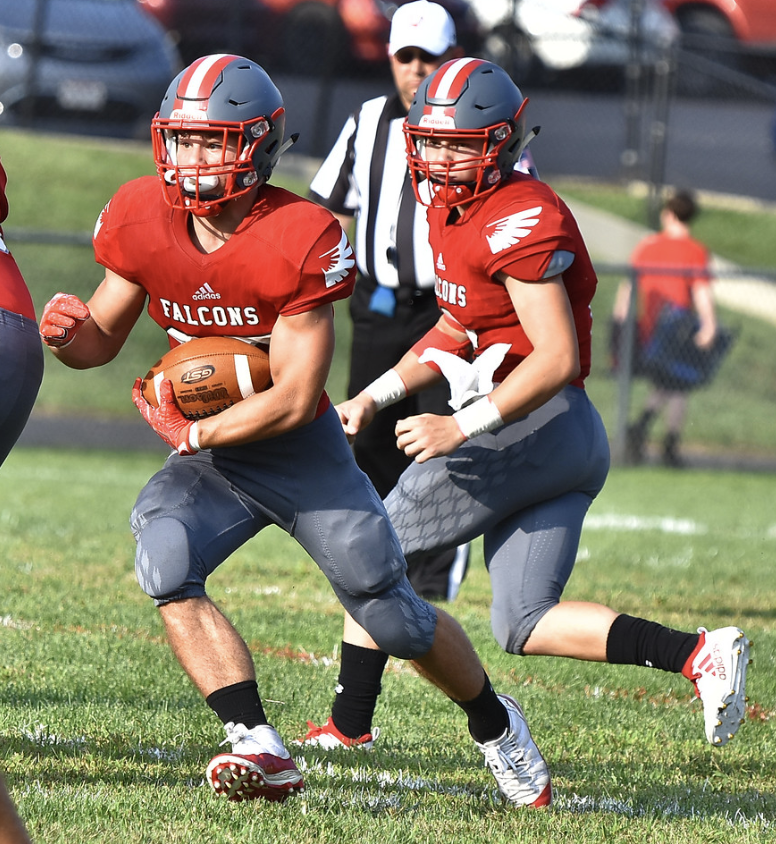 But that's a good thing, right?
Not the fact that I'm terrible at picking winners of course, but the fact that every week is a crapshoot. It keeps us fans on our toes, it keeps our our drama cup filled to the brim, and it keeps our eyes peeled on the action.
After yet another week oozing with drama, big-time late-game plays, and plenty of surprises, here's this week's Sunday Morning QB.
Week 3 Takeaways
A. Minford looks like the real deal. In a game that was back-and-forth for the majority of three quarters, the Falcons pulled away with a 45-27 win over Greenup County (Ky.), running their record to 3-0. In the victory, it was the usual suspects leading the charge in Elijah Vogelsong and Ty Wiget. Vogelsong carried the ball 23 times for 266 yards and three touchdowns while Wiget galloped for 144 yards on 20 totes and scored twice. The Falcons passed three times and put up 466 total yards of offense. With 43-12, 54-21 and 45-27 wins to start the season, Minford looks like a well-oiled machine and, yes I'll say it, the best team in the Southern Ohio Conference.
---
MORE FOOTBALL COVERAGE
PHOTOS: Northwest's 52-16 win over Huntington … Paint Valley's 33-21 victory over Newark Catholic … Wheelersburg's overtime win over Ashland
GAME STORIES: Unioto hands Waverly lopsided loss … Bearcats make statement, earn bounce back win over Newark Catholic
---
B. Don't look now, but Northwest shouldn't be taken lightly. The Mohawks, who are now on a two-game win streak, have beaten McClain (35-7) and Huntington (52-16) over the past two weeks. How? Well, sophomore tailback and corner Brayden Campbell is one imperative part. Campbell scored three times, rushed for 175 yards, and picked off two passes in the latest win … after scoring three times and rushing for 182 yards in Week 2. He's a full-blown problem for the Mohawks' opponents. Northwest travels to Oak Hill in Week 4, renewing a former SOC I rivalry.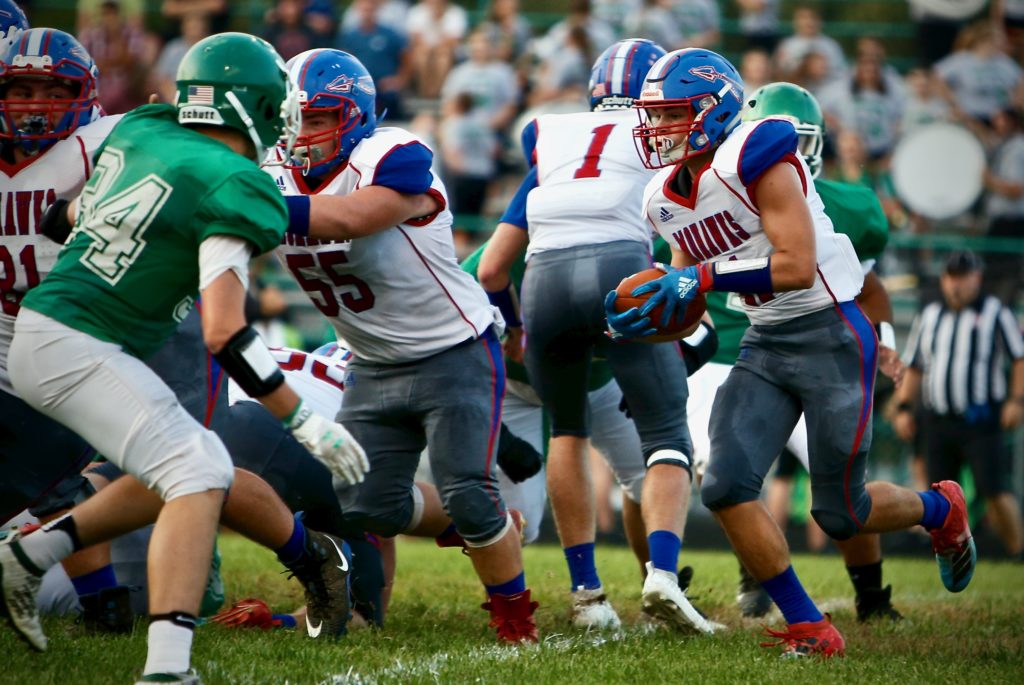 C. If you bet money on Adena not showing up or coming ready to play after winning by forfeit in Week 2, pay up. The Warriors were in total control in a 39-18 win over previously undefeated Washington, for the entire 48-minute period. Washington had trouble — don't blame them, most teams do — stopping Warriors quarterback Preston Sykes. The junior scored four touchdowns in the win, furthering his claim to be a top-tier quarterback. There's something to be said about Adena's defense as well. The Blue Lions struggled to score 18 points after posting 26 and 48 in the previous two weeks. We'll learn much more about the Warriors this Friday as they host Paint Valley in both teams' Scioto Valley Conference opener.
Hurry-Up Offense
West's pair of William Journey and Hunter Brown led the Senators to a 21-12 win over Coal Grove, improving the team's record to 2-1. Journey, who's been a breakout star this season, rushed for 112 yards and a touchdown while Brown rushed for 39, caught three passes for 35 and scored twice.
Wheelersburg's Aaron Masters seems to be getting this quarterback thing down. The sophomore signal caller threw for 162 yards and two touchdowns on 14-of-25 passes in a huge 34-33 overtime win over Ashland Blazer (Ky.).
The ol' faithful pair came through once again for Paint Valley in a 33-21 win over Newark Catholic as Bryce Newland and Cruz McFadden renewed their friendship vowels. Newland threw for 165 yards and two scores on 12-of-16 passing. Seven of those completed throws went to McFadden, who finished with 124 receiving yards and both scores through the air.
Unioto's Jamarcus Carroll seems to be making himself at home in the end zone. The senior tailback led the Shermans to a 41-14 victory at Waverly, rushing for 85 yards, catching two passes for 60 more, and scoring four times.
One Final Thought
There are "barnburners" and then there's what happened in Kinnikinnick Friday. McClain and Zane Trace locked horns in a 51-50 final, one where the Tigers triumphed by scoring the game's final touchdown … and ensuing two-point conversion … with 18.5 seconds remaining. The victory was McClain's first this season, and came after the Tigers dropped a 35-7 decision to Northwest in Week 2. In the victory, Jayden Burns scored four touchdowns, including the game's final. Here's what I like about the win: an 0-2 team, on the road, fighting until the very last second to pull out a W. A lot of teams wouldn't have that sense of fight. Kudos to the Tigers. Not only is it a win in a hostile environment, it's a momentum-gainer.
Power Rankings
Minford (3-0) … 2. Jackson (3-0) … 3. Wheelersburg (1-2) … 4. Paint Valley (2-1) … 5. Unioto (2-1) … 6. Waverly (2-1) … 7. Adena (3-0) … 8. Southeastern (3-0) … 9. West (2-1) … 10. Miami Trace (2-1)