Derrick Webb, Staff Writer
ATHENS, W. Va. — Some things still haven't quite sunk in yet for Tommy Bolte.

The Chillicothe High School alum and current Concord University senior has been nothing but exceptional during his time with the Mountain Lions' basketball program … so exceptional, in fact, that sometimes he can't even believe it.

As a junior, Bolte averaged 31.8 points, 5.7 rebounds and 5.6 assists per game. He scored 40-plus points six times, 30-plus points on 14 occasions, was a three-time National Player of the Week, a five-time conference Player of the Week and a Division II First-Team All-American.

And, this winter, Bolte has played even better. Who knew that was even possible?

During the course of the Mountain Lions' 28 games this year, Bolte has scored 813 points, grabbed 138 rebounds and passes out 133 assists. On Jan. 23, in a win over Charleston, he set a career high by scoring 65 points on an incredible 25-of-42 shooting.

To drive the point home, Bolte ranks second in the entire nation with 29 points per game after leading the nation in scoring as a junior.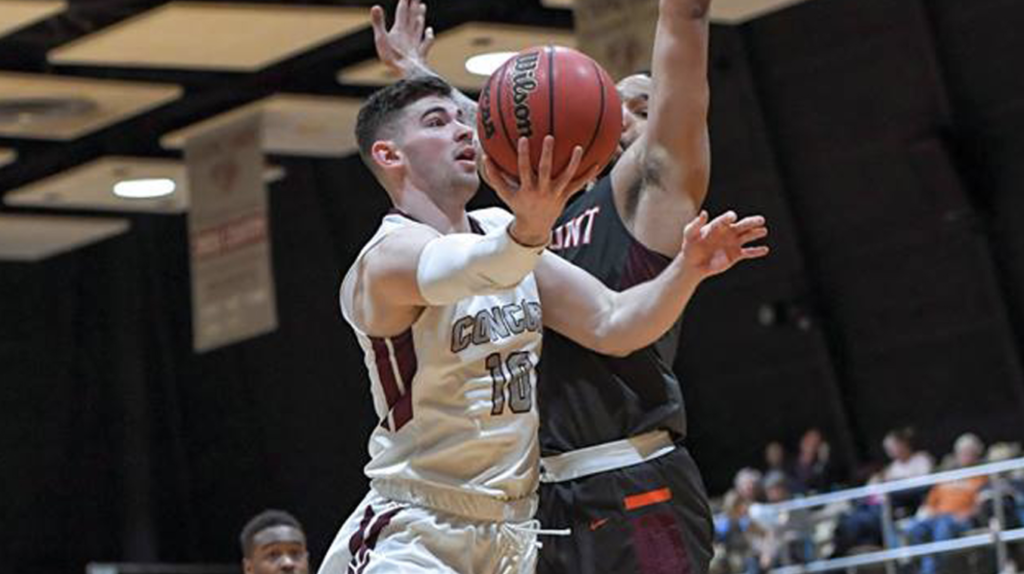 So what in the world could make things ever sweeter? His 2,000th career point, which came on Feb. 27 in a win over West Virginia State fits the bill. He's now just sixth player in program history to rack up 2,000 career points and the first to add 400 rebounds and 400 assists to that number.
Bolte never thought any of that was possible.

"I honestly never really thought about it as a possibility coming into college," Bolte said. "In high school, I only managed to get my 1,000th point on Senior Night. So, to me, I never really made it a goal of mine. I think the experience as a whole has been pretty surreal and hasn't quite sunk in yet. I would've never believed I could score 2,000 at the next level."

Concord's head coach Todd May isn't surprised. Since Bolte arrived on campus as a freshman, he's done nothing but improve … on and off the court.

"Tommy Bolte came to Concord as a 6-foot-1, 165-pound young man. Over the the last four years, he has transformed himself into a 6-foot-1, 185-pound man," May said. "His development has not only been on the floor, which speaks for itself. He has grown off the floor as well, and in the classroom. He has become a leader for our program and makes a positive impact on our campus with everyone he comes into contact with."

That transformation has centered around the formula that Bolte has always used to reach success: hard work and time spent perfecting his craft.

If Bolte ever turns up missing, just check Concord's gym. Chances are, he's putting shots up.

"I think there are several things that make me able to score the ball the way I do," Bolte said. "First, it takes the trust and confidence of my coaches and my teammates to put me in the situation and allow me to take the shots that I do. Without them, none of it is possible. Other than that, just hard work. There's no substitute for getting in the gym and putting the time in."

Still, even with this tireless work ethic and unrivaled will to succeed, Bolte stays humble. More than anything else, he credits his success at the college level to those surrounding him.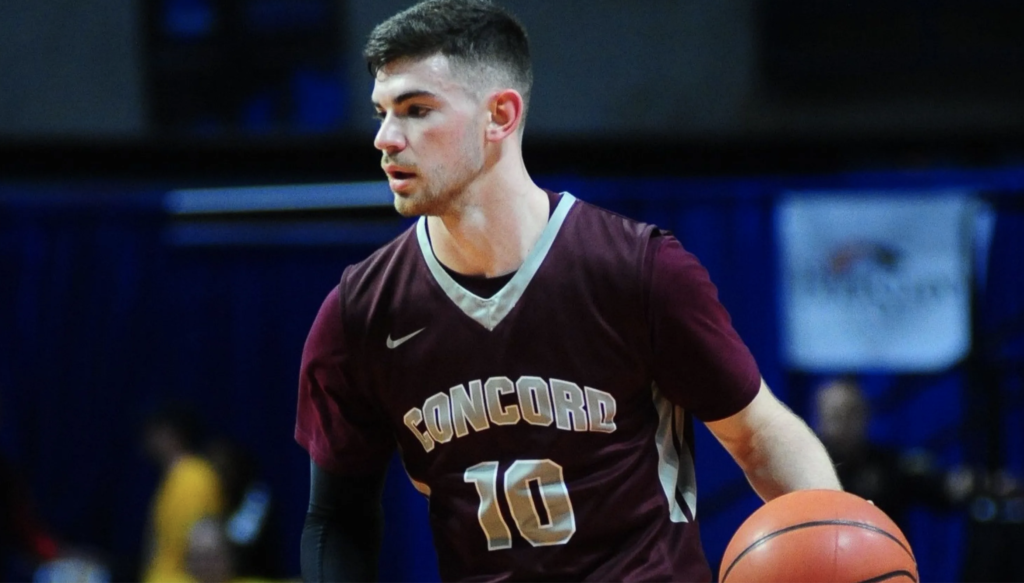 "Without coach May, coach [Adam] Blake and even my freshman year coach, coach [Kent] McBride, I wouldn't be where I am today," Bolte said. "They've put me in a great situation and put a lot of trust and responsibility in my hands. That has allowed me to become the player I am today. As for my teammates, I don't think I could've asked for better ones during my time here. They put confidence in me and put me in spots on the court that give me opportunities to have some big numbers and some big nights. There's probably not a better feeling in sports than when your teammates are genuinely happy to see you succeed."

Bolte's "big numbers and big nights" have been noticed by scouts, coaches and media at the professional level. While he's certainly focused on the rest of his time at Concord, he also knows that if the opportunity to continue playing after college arises, he'd take advantage of it.

"I've tried to stay away from looking too far ahead past this season. But I would love to continue playing wherever that opportunity might be," Bolte said. "Talking with some of my coaches and some people around me, they believe I will have a chance to continue playing. So I will just try to make the most out of the situation that presents itself."

Currently, Concord stands at 19-9 overall with one guaranteed game left on it schedule — a matchup with Charleston in the first round of the MEC Tournament. A win would most likely pit the Mountain Lions against West Liberty in the MEC semifinals … the No. 7 ranked team in the country.

But it doesn't matter who the opponent may be. Bolte and his teammates' expectations stay the same.

"With only one guaranteed game left for us, I think our expectations for ourselves is to keep winning," Bolte said. "We have shown that we can compete and beat the best teams in country and that just gives us confidence going into our conference tournament, and further. The road won't be easy. There are several very high-level teams in front of us. But we believe we can do it."