Derrick Webb, Staff Writer
BAINBRIDGE — You'd be hard-pressed to find a match throughout Adrian Salomone's career where he didn't leave everything he had on the mat.

In fact, chances are, you'd never find that particular match.

The Paint Valley senior has sweat, bled, shed tears and competed in his four years as a Bearcat. Salomone's accolades speak for themselves — he's a four-time sectional tournament placer, a two-time district alternate and a two-time district qualifier.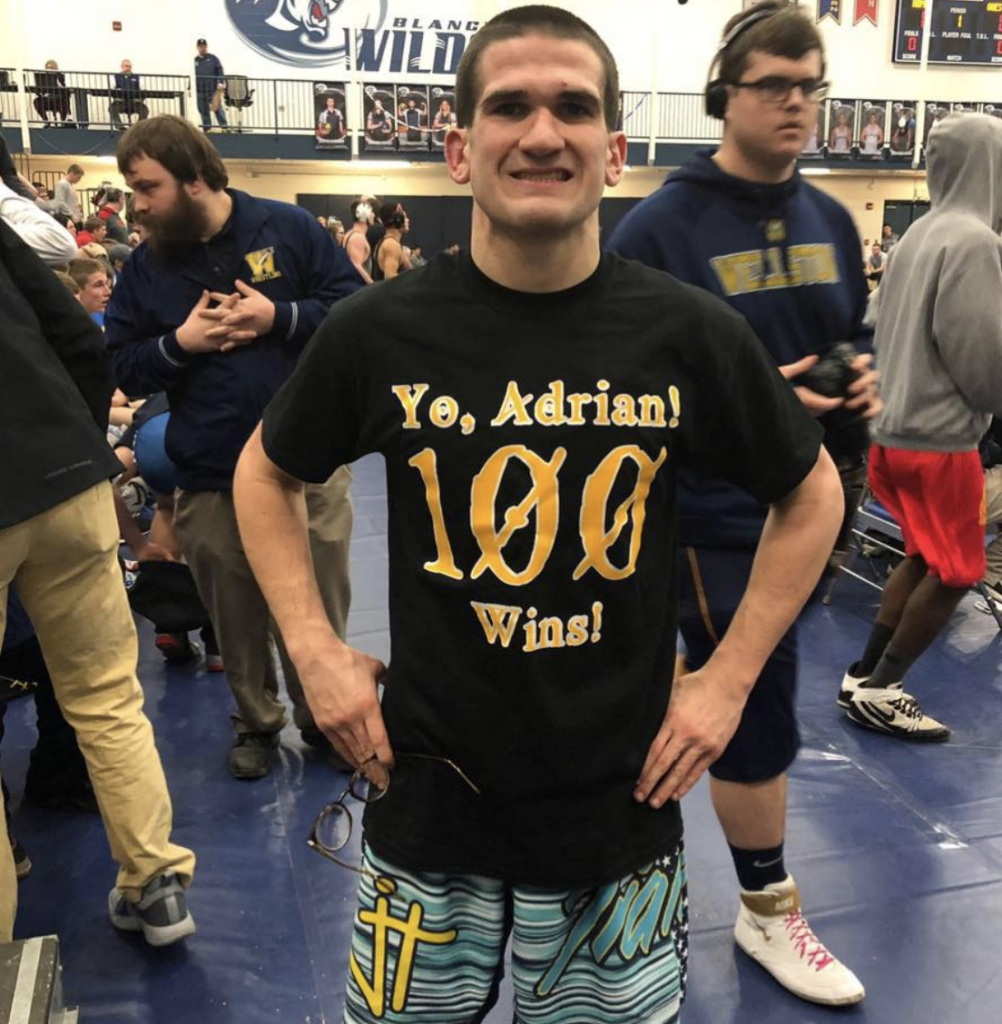 But his most notable accomplishment, according to Salomone himself? That definitely came this past Saturday at Blanchester High School in a Division III Sectional Tournament.
"I went up against a first-year wrestler, a freshman at West Union," Salomone said. "It was the very first match at the sectional tournament and it took 16 seconds for me to get a pin."

It wasn't just a pin.

When the 132-pound Salomone pinned West Union's Chad Long, it signified his 100th career victory … a goal that's he's been working at for quite some time, and now, a memory that stands above the rest.

"It feels awesome. I was happy and excited," Salomone said. "It's my favorite memory during my high school wrestling career. Getting my 100th win has been a goal of my since my sophomore year."

After nailing down No. 100, Salomone then added three more wins to his resume — coming over Williamsburg's Stephanie Abrams (3:43), River Valley's Seth Bowman (6-0) and Bethel-Tate's Trent Riley (10-8, OT).

That overtime victory could've been his last high school match if he's not used as a district alternate, which he's hoping happens. But, if it doesn't, he's bowing out on a high note … and now, with a career total of 103 wins under his belt.

"I'm hoping to get into the district tournament as an alternate," Salomone said. "But other than my 100th, my most memorable win was probably in overtime in my last high school sectional match. That was exciting."

While on the mat, Adrian has always had a trusted advisor in his corner … literally.

His father, Dave, is Paint Valley's longtime wrestling coach and has taken multiple wrestlers to the OHSAA State Wrestling Tournaments.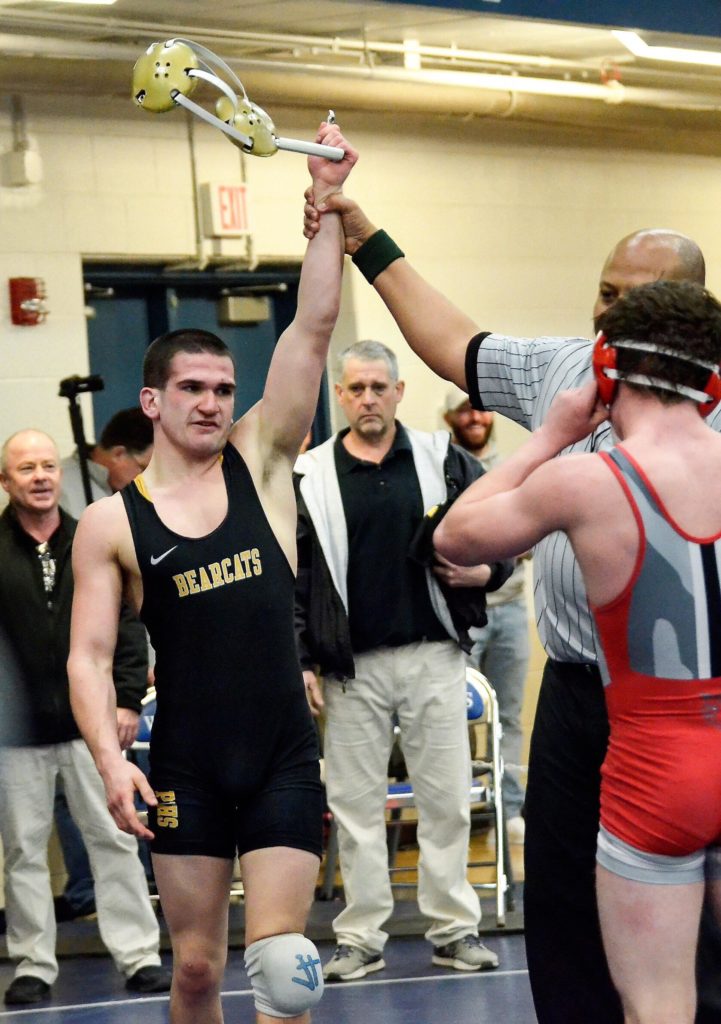 Adrian says his father, alongside some of the program's best-ever, have taught him everything he knows.
"I learned all the moves that the guys in the 100-win club at Paint Valley did when they were here. I made it work perfectly," Adrian said. "Those guys taught me how to wrestle to win and how to pin opponents."

Seems like "those guys" have quite the respect for Adrian as well.

Teagan McFadden, a four-time SVC champion, a three-time state qualifier and the second-ever Bearcat to place on the state podium, tried to find the words to explain what Adrian means to the Paint Valley's wrestling program.

"There are few words that can describe Adrian. He is such a bright spot in Paint Valley's wrestling community," McFadden said. "Once you've meet him, I promise you will not forget him. I am so proud of him for reaching his goal of 100 wins. He can do anything he wants when he puts his mind to it, and I am so thankful for the relationship I've made with Adrian and his dad."

While he'd certainly like his journey to continue, If this past weekend was indeed the last of Adrian Salomone's high school wrestling career, he's OK with it.

And, rest assured, he doesn't leave the program without making an impact … or without those 103 times he had his hand raised.

"I've beaten several talented wrestlers," Salomone said. "I've had a lot of achievements and success while accomplishing a lot. It's been quite the journey all along."