Derrick Webb, Staff Writer

Southern Ohio Sports Authority is presented by OhioHealth.
CHILLICOTHE — 53 years ago, the Apollo Moon Landing was making headlines, Woodstock was the signature summer event and the Unioto Shermans were 5-0.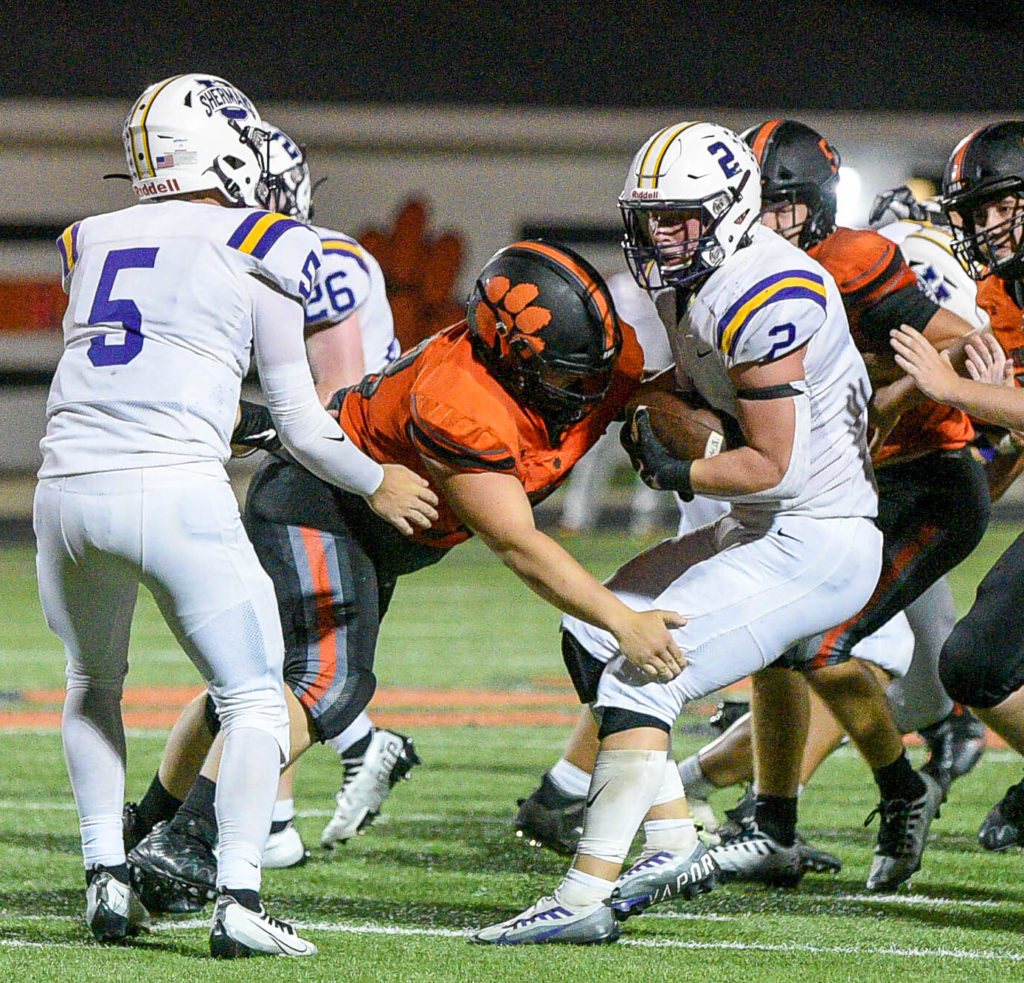 In fact, it was the last time Unioto started a season by winning its first five games — until now.
This year's Shermans may not fully understand the impact they're making on the program's history. But they do recognize the golden opportunity that stands in front of them.
Unioto has never been 10-0, hasn't won a Scioto Valley Conference title since 1998, and hasn't won an outright league crown since 1982.
As of Week 6, all three of those things are still on the table. Coach Matt Hoops' team plans on checking each of those things off the list and they say they're using family — quite literally — to do so.
"We've all been playing together since we were young and we've stuck together," senior Nolan Fox said. "So I feel like we have that chemistry that teams in the past haven't had. We have a lot of athletes and we have good chemistry."
The Shermans also have an advantage.
While some teams say their locker room resembles a "brotherhood," Unioto actually has one. To be specific, they have six of them.
There's Nolan and Maddox Fox, Newton and Blake Hoops, Matt, Ben and Andrew Griffin, Jordan and KB Perkins, Jake and Luke Howard, and Jaxon, Judah and Jace Zickafoose — who are the team's only set of triplets.
That's a total of 13 players who are playing with at least one brother … talk about "chemistry."
"Experience makes the difference," quarterback Newton Hoops said. "Playing with our brothers makes it even easier. We've been with each other all of our lives and it helps with the team's chemistry. Each year, we get better and more experienced and we're seeing that."
Senior Maddox Fox echoed Hoops' words.
"Playing with my brother since we were little, in third grade when we first started tackling and now we're seniors, it's just really special," he said.
Having a brother on the team not only provides a trustworthy teammate and a close-to-the-heart reason to play, but in KB and Jordan Perkins' cases, it provides a practice sparring partner.
"I feel like it's every play that we're going at it. Usually, even when we're walking to the locker room after, we're still talking smack," Jordan Perkins said, with a smile. "It's pretty cool to do. I mostly play offense and [KB] plays defense. So I do my thing on the offensive line and he does his on the defensive line."
So far this season, Unioto has locked down wins over Vinton County, Amanda-Clearcreek, Waverly, Piketon and Huntington.
The Shermans have outscored their opponents 202-61 during that five-game stretch and are averaging more than 40 points per game. That type of success is rather newfound to the team's upperclassmen.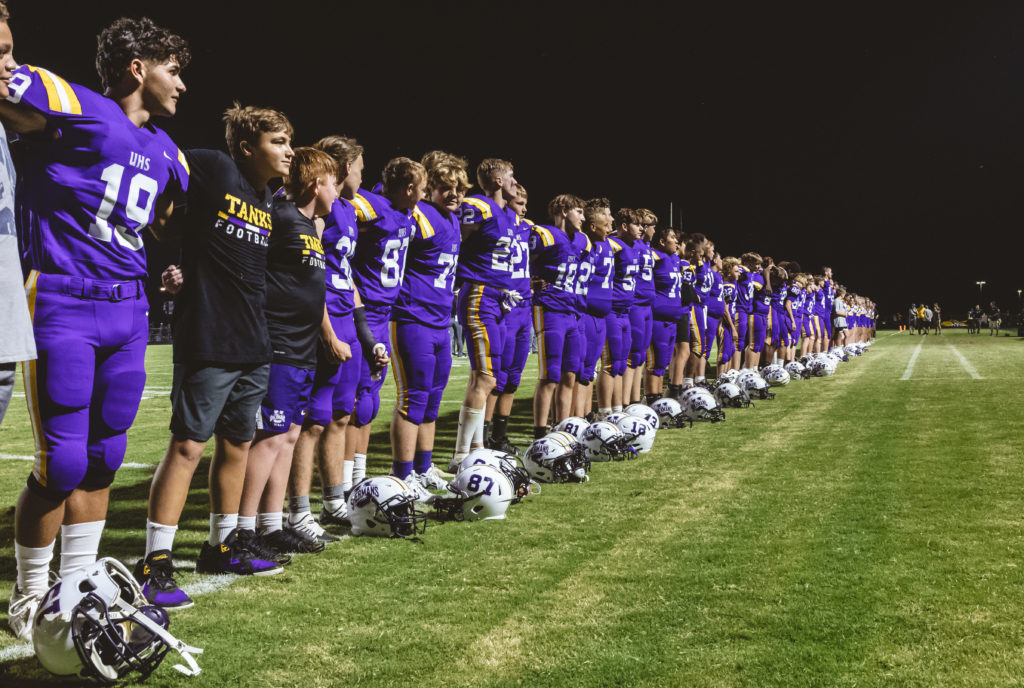 But the underclassmen? That's simply what they now expect. They've been spoiled and already have a model to look up to and, eventually, try and match.
"They really just give us advice from experience because they've been through things we haven't yet," sophomore Blake Hoops said. "They tell us our rights and wrongs and help us out a lot."
And, those words of advice mean just a little more when it's coming from a blood relative.
"I just feel like we've all been together and this is our first year with our brothers," KB Perkins said. "We're on the varsity team now and just being with our brothers, doing this thing together, it means a lot. We push each other."
While 13 of the team's roster members are literal brothers, the Shermans made it clear that each player in the locker room — related or not — is a part of a special "brotherhood."
The team's bond and sense of togetherness has led to an undefeated start and one they're looking to continue against Adena in Week 6.
"We always just put the pressure on ourselves to take every game seriously," senior Matt Griffin said. "We have Adena this week but we're treating it like we're playing a Division I team. We're just trying to make history. We want to be 10-0 and go to the playoffs. That's been our goal since day one. Win every game, take no one lightly and go crazy this year."