Brock Netter, Staff Writer
Southern Ohio Sports Authority is presented by OhioHealth.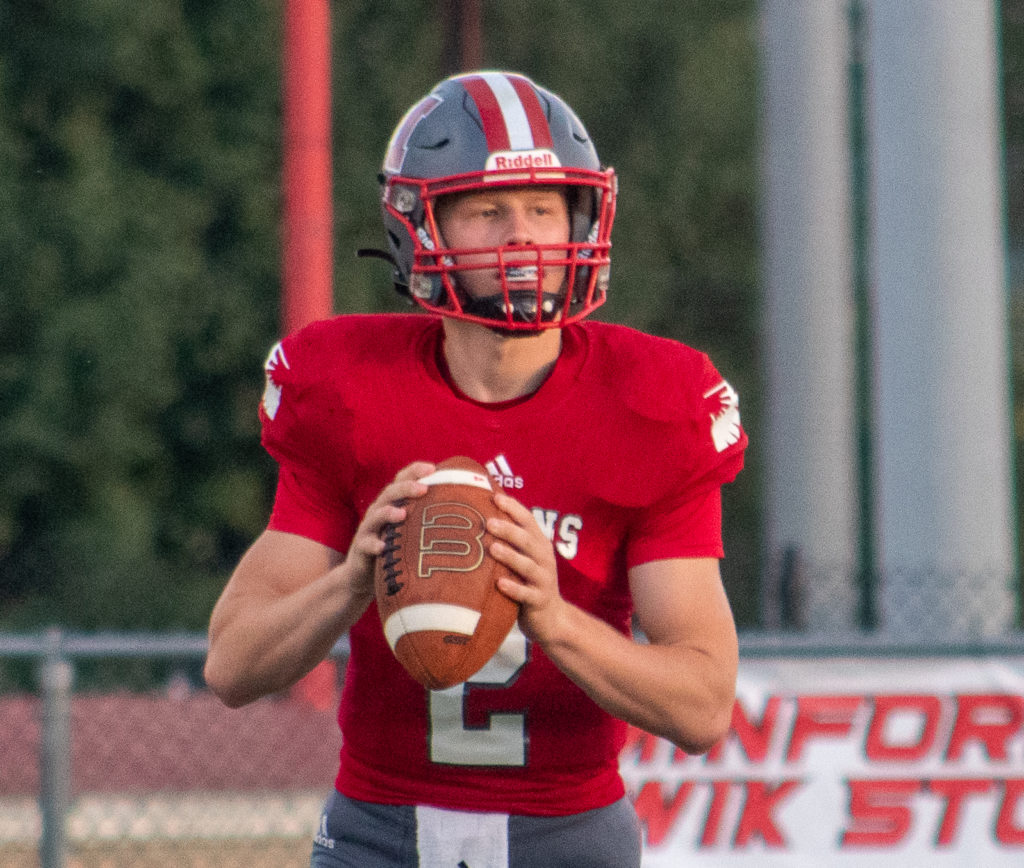 It's wild to think we've already reached Week 4 of football season. 
We wait all year for Football Friday Nights, and then it goes by in the blink of an eye. But we're starting to finally get some answers as conference play is slated to open across various conferences over the next couple of weeks. 
I keep betting big on my weekly picks, yet they haven't quite paid off like I had hoped. It's like a March Madness bracket. But that's the beauty of it all, right?
Bring on Week 4. Here are this week's Power Rankings. 
1. Ironton (3-0)
Last Week: 1 …–
Week 3 Result: 34-13 win over Fairland
Was there really ever any doubt that the OVC still runs through Ironton? Good luck to the rest of the teams that are attempting to swipe the crown from the Tigers. Ironton flexed its muscles in the second half on Friday as it has done all season long, wearing down its opposition and showcasing a superior level of conditioning. Now Johnson Central (Ky.) comes to town as part of the Ironton Classic. 
2. Wheelersburg (2-1)
Last Week: 4 …+2
Week 3 Result: 28-21 win over Russell (Ky.)
They might play a number of close games, but one thing is known: the Pirates always have "it." That can't be defined, but we all know what it is. Ethan Glover most definitely had it going as he carried the rock for 166 yards and three scores in a narrow victory. Workhorse. The Kentucky trip continues on Friday with a matchup against Ashland Blazer.
3. Chillicothe (2-1)
Last Week: 3 … —
Week 3 Result: 17-14 loss to Westerville North
If there is such a thing as a good loss, this qualifies for the Cavaliers. They showed two things: they can hang with a team of equal or a bit more talent, and their defense is up for the challenge. The FAC is going to get really interesting in about three weeks, but first comes more non-conference action at Waverly.
4. Jackson (1-2)
Last Week: 2 …-2
Week 3 Result: 14-13 loss to Tri-Valley
This team hasn't had the greatest luck so far this season. Two losses by a combined four points and in the final minute of each game. It's battle-tested, but needs to finish games. Competition doesn't get any easier as Western Brown comes to town. A loss for the Ironmen would mark three straight losses for the first time since 2013.  
5. Washington (2-1)
Last Week: 6 …+1
Week 3 Result: 48-0 win over Paint Valley
Washington has always had talent, but it's never been able to put things altogether for a full season. While there's still seven weeks left and a long way to go, these Blue Lions possess a lot of firepower and stopping this offense is way easier said than done. Now comes an intriguing matchup on the road at undefeated Minford. 
6. Unioto (3-0)
Last Week: 7 … +1
Week 3 Result: 48-27 win over Waverly
Ladies and gentlemen, it's time to jump on the Shermans' bandwagon. This team is the real deal and just might be the favorite to not only win the SVC title, but potentially do it in Gold Ball fashion. They run the ball well, pass effectively and don't turn the ball over very much. Now the Tanks open SVC action with Huntington. 
7. Fairland (2-1)
Last Week: 5 … -2
Week 3 Result: 34-13 loss to Ironton
The Dragons hung tough, but once they fell behind by two possessions, it was just too big of a hole to dig out of. A small blip on the roadmap, and while it doesn't make or break their season by any stretch, it does put them behind the eight ball in the OVC standings. But Fairland should get back on track this week against a depleted Trimble team.
8. West (2-1)
Last Week: 8 … —
Week 3 Result: 41-0 win over Adena
You couldn't have asked for a better way to open a new playing field than with a shutout win. One bomb after another flew across the field from Mitchell Irwin, while Ryan Sissel drove the Warriors into the ground with a physical rushing attack. Nothing of the sort should change this week as Wellston comes to the West side.   
9. Zane Trace (3-0)
Last Week: N/A
Week 3 Result: 40-0 win over McClain
And here come the Pioneers. They take to the air when the moment feels right, but until then, they have three guys in Daniel Barnhart, Riley Hartsbaugh and Blake Phillips who take turns carrying the ball and wearing down defenses. Scoring 35 points a game and giving up under seven points is a combination for success. Here comes Piketon to open SVC play. 
10. Minford (3-0)
Last Week: N/A
Week 3 Result: 53-12 win over Wellston
Hello Minford, and welcome to Power Rankings. The Falcons spent last season figuring some things out and gaining experience. This season, they're checking teams off their list. Jeffery Pica and Peyton Caudill are a dangerous duo in the backfield that has led the charge to an undefeated start. Washington will give them a good test this week.