Jackson Williams, Contributor
WEST PORTSMOUTH — Valley headed into Portsmouth West on Tuesday looking to earn a win that would help seize some momentum as the season enters its final stretch before tournament play.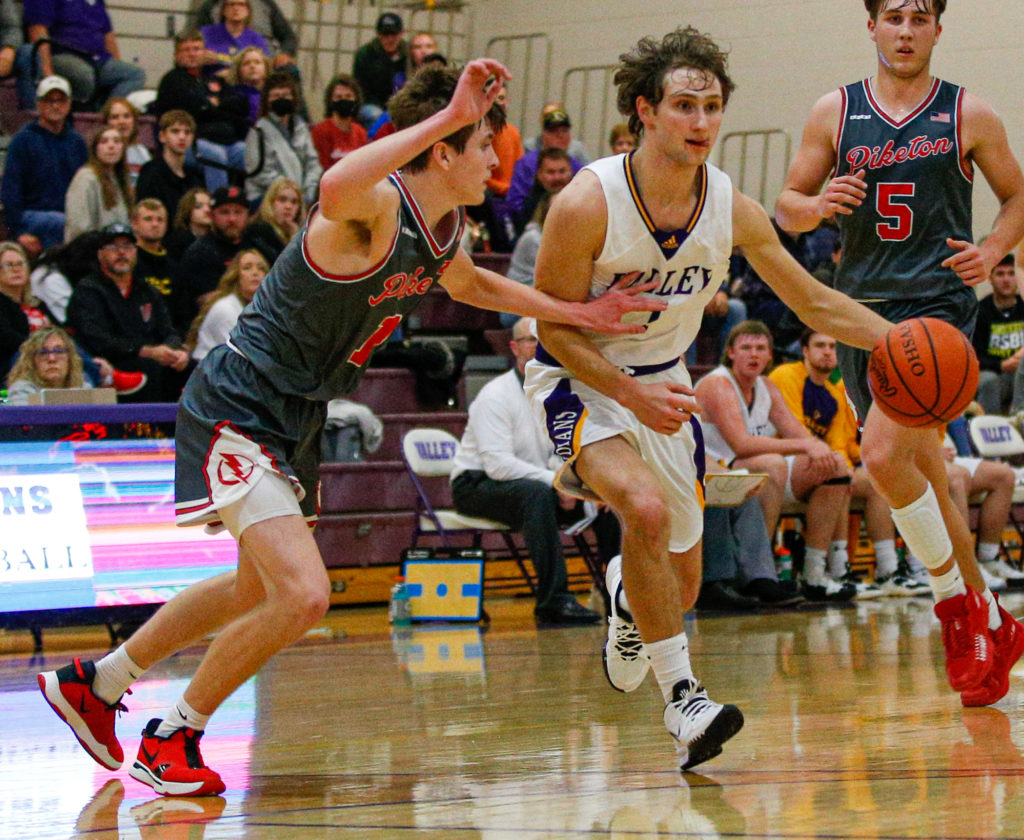 In a packed gym, and with both student sections roaring, the Indians (15-3, 10-3 SOC II) got exactly what they were searching for as Jace Copley and George Arnett led them to a 65-51 win.
"We've played in a lot of big games. We handle it well," Copley said.
The first quarter took on a fast-paced, high-octane style of play and featured West jumping out to a 17-15 lead. That effort was led by Jesse Dixon, who scored 10 first quarter points.
While Valley's Carter Nickel put in seven points of his own, early foul trouble for teammate Bryce Stuart — who's been sensational all year long — allowed the Senators to take a slight edge.
The Indians regrouped in between quarters, and came out strong in the second.
Led by Copley, who had nine points in the quarter, Valley went on a 19-6 run to take a 34-23 lead, forcing West to call timeout with just over a minute remaining in the first half.
The Indians maintained possession throughout the quarter and played at their pace, changing the tone of the game, which allowed them to head into the visitor's locker room with a 34-27 lead.
After the break, the Senators (7-8, 4-7 SOC II) fought hard to cut the deficit to just three points, forcing Valley to take a timeout while holding onto a 40-37 advantage. But after talking it over, the Indians were able to hold onto a lead and managed to stretch it to a 43-37 difference as the fourth quarter started.
The advantage stretched even further in the final eight minutes of play.
"In practice, a lot, we've worked on handling late-game situations," Copley said. "Not turning the ball over, keeping it strong and we held down our turnovers tonight and closed it out."
Valley kept its distance from West, leading 50-39 with just under five minutes remaining, and continued to come up with defensive stops when it needed them the most.
That was more than enough momentum to close out a 14-point road win in conference play.
Copley led the Indians with 19 points and four rebounds while Arnett poured in 14 points. Nickel ended with 13 points and three boards, and Stuart had 13 points and six rebounds.
West was led by a game-high 26 points from Dixon, who added five rebounds to the stat sheet as well. Ryan Sissel followed that up with a double-double of 10 points and 10 rebounds.
"West has been playing some good games recently, and we knew this was going to be a tough game going into it," Valley coach Craig Tackett said. "We just had to stay focused, play our game, and focus on closing out the game."