Derrick Webb, Staff Writer
CHILLICOTHE — There's something good in the water at Unioto.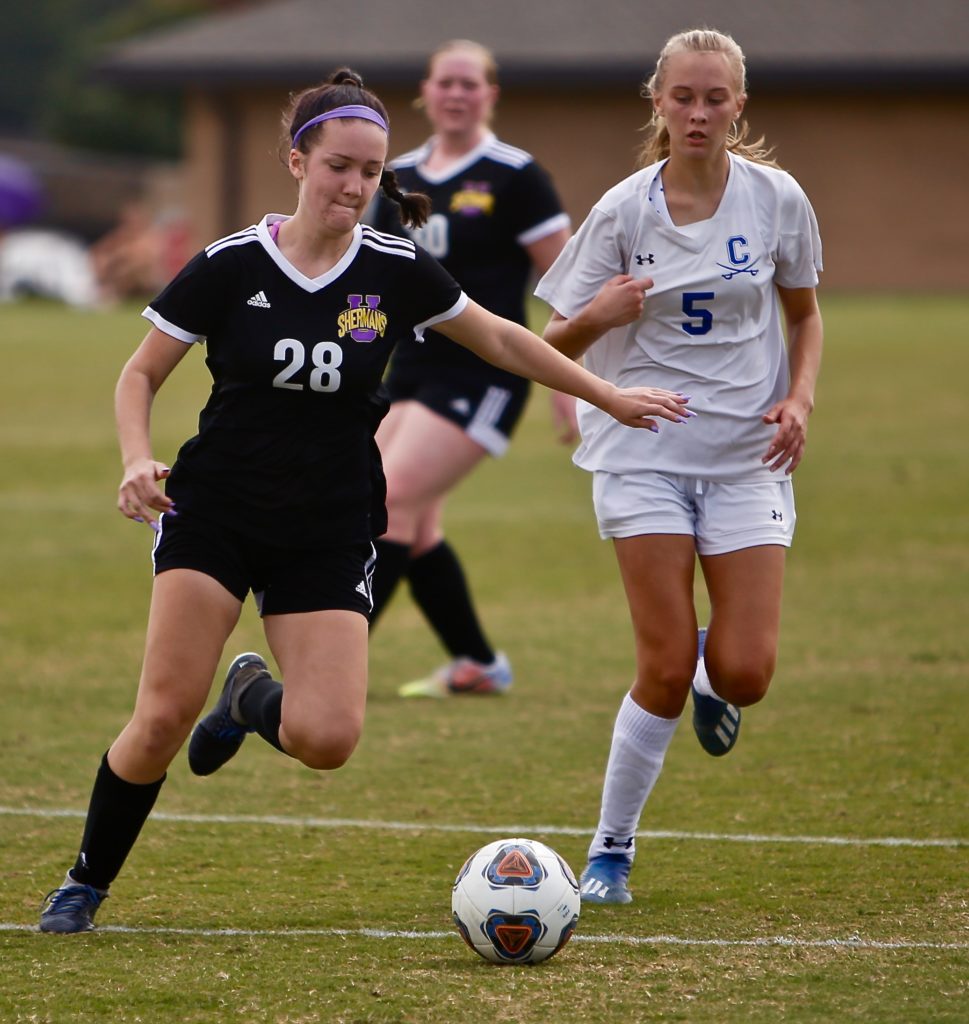 In the past four seasons, the Shermans have won four conference championships and three district titles. They've compiled 57 wins during that time while navigating through one of the area's toughest non-league schedules.
Gracie Heath has been a huge part of that success story. Since coming into the program as a freshman during the 2018 season, Heath has electrified opponents with her speed, has shown her versatility in multiple positions and has displayed a knack for finding the back of the goal.
As a senior, she'll look to do more of those things while transitioning into a leadership role.
We caught up with Heath to discuss the Tanks' ongoing success, what she expects out of her teammates this fall and much, much more.
Question: Unioto has cemented itself as a district title contender every season. What have you girls done to make sure that's happened?
Heath: I think, as a team, we've always known that if we don't understand each other as players, then we won't be able to succeed. We know how each other likes getting the ball, we know how each other likes getting advice, etc. Connection is key in how we play.
Q: I've always said I'd put Unioto's schedule next to anyone's. You play a tough non-league slate. How has that helped you in postseason play over the past four years?
GH: In postseason play, you'll be up against teams you've never played before … good teams. That being said, having the schedule we have prepares us with the difficulty we'll face in our tournament run. We may not win all of our games during the season, but those losses against big Division I schools are what teach us what we need to know for tournaments.
Q: You lost a ton of talent last year. How are you working to replace that this off-season?
GH: Honestly we lose a lot of talent every year. We've got an amazing soccer program so losing talent is inevitable. We always rise to the challenge and fill in the spots we need to fill in. I've been seeing girls bring things to the table this summer that I've never seen them bring before. I think we are going to be very underestimated this season.
Q: Can you recognize a teammate that we may be unfamiliar with that's doing big things this summer?
GH: I don't think anyone is unfamiliar with her but Autumn Stanger is going to be key in our offensive attack this year in our midfield. She is a very intelligent player and is going to be very dangerous for our opponents.
Q: What have you worked on the most, individually, this offseason?
GH: I think this offseason, I've worked most on gaining confidence. Knowing it's my last go-around with girls I've grown up with playing this sport gives me the motivation to leave everything on the field this season.
Q: Defense has been a staple of your team over the past several years. What makes your defense so tough to get behind?
GH: Our defense has the strongest connection out of any other group on the field. They can read each other's movements and understand each other's advice. They are fluid with each other. This makes them very strong and hard to get around.
Q: Overall expectations? How far can this team go?
GH: I think this team can go further than anyone expects us to. At the end of the day, it just depends on the amount of work we want to put in.
SPONSORED BY NEIL COLEMAN INSURANCE SERVICES