Brock Netter, Staff Writer
LUCASVILLE — Considering how successful Valley has been this season, in any sport, it comes as no surprise that the Indians are still playing baseball this deep into June.
Valley won two playoff games in football, made it to a district final in basketball and are now in a Division IV state semifinal on the diamond.
But all three of those teams have one thing in common and that's George Arnett has suited up for each.
Wherever he plays, success seems to follow.
This situation is a little different though, considering he played football and basketball as a freshman before COVID-19 wiped away baseball season last spring. But that has served as a blessing in disguise.
"I feel that, in a way, not being able to compete last year may have helped me and the other sophomores this year," Arnett said. "We have never competed in a situation like this, so the stress and pressure doesn't feel as prominent. We've been able to play loose, have fun and just play baseball."
The sophomore standout has emerged as Valley's go-to guy, pitching in the team's biggest games during the regular season against Minford, Wheelersburg and Waverly.
Although they suffered losses to all three teams, it never wavered Arnett's confidence on the mound. If anything, it gave him valuable experience and helped him understand big moments.
"Obviously, those teams are great ball clubs and had great seasons. They are Division II and Division III teams in our conference that made deep runs in their division's tournaments as well," Arnett said. "Pitching against them really tested me and forced me to make pitches in tight situations, which helped prepare me for our tournament in Division IV. We also had a good chance to win all those games. Our defense played well, but we just didn't come out on top. Playing teams like Minford and Waverly give us a tournament-like atmosphere. I think it prepared me well for this current run."
Because of that experience, Arnett has been nearly untouchable in his three tournament starts against Fairfield, Huntington and Paint Valley.
---
---
He tossed complete games against all three teams, including two shutouts, allowed 16 hits but just one earned run, and struck out 18 batters in the process.
And he also came through with his bat during the regional games against Paint Valley and Hiland, going 3-for-7 with two doubles and four RBIs.
"Towards the end of the season, we were not playing our best ball and lost our final three games. That was a real wake-up call," Arnett said. "With the tournament coming, we knew we had the ability to make a deep run. That's when we decided to kick it into high gear by working harder at practice and focusing more at games. That's carried us through to this point where we're currently playing our best ball of the season.
"It was an honor to be given the opportunity by my team to pitch in those games. As far as nerves, staying composed in high-pressure situations is something I pride myself on. So I have just had the same approach for every game. I just try to execute like I have all season and knowing that my defense has my back means a lot."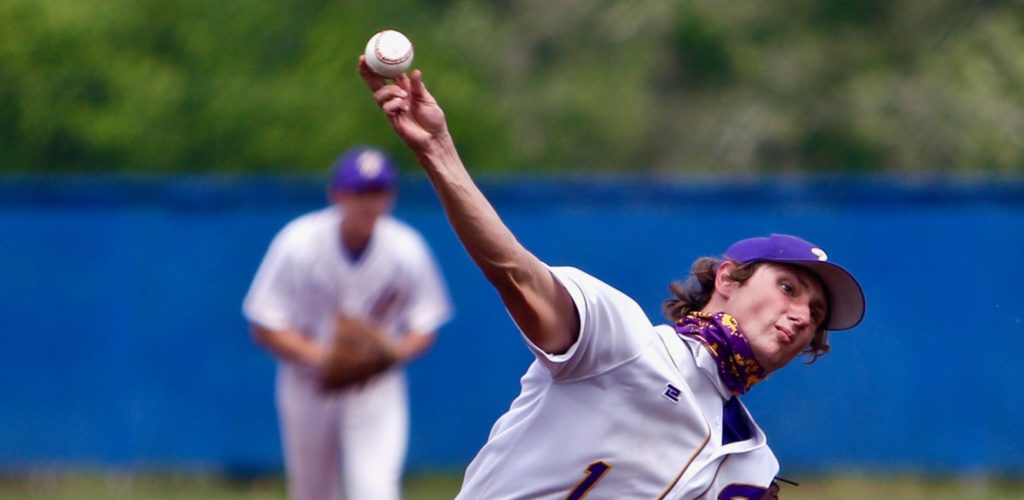 Now his team stands just two games away from hoisting a state championship trophy for the first time since 1975. Arnett is expected to take the mound on Saturday against Van Wert Lincolnview, with a chance to punch his team's ticket to the state championship game.
You can bet your bottom dollar that he'll throw the game of his life while carrying a heavy bat to the dish.
"My mentality is mostly the same. That's to come in and simply get the job done," Arnett said. "As far as the chance at a state championship, we're ready to bring one home for Lucasville."